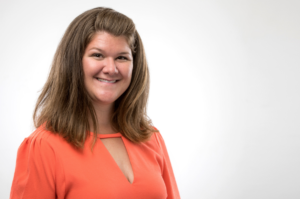 Harmon, Assistant Professor of Kinesiology, has been recently selected as a member of the American Kinesiology Association's class of 2023 Leadership Institute Fellows. The leadership institute is a 12-month program utilizing a mentoring model to provide exceptional training and networking for each class of fellows. The American Kinesiology Association advocates for kinesiology at national and international levels, and by supporting member departments through educational opportunities and resource materials, including an annual workshop for university administrators in kinesiology.
This annual Leadership Workshop is widely regarded as the nation's premier conference for kinesiology department chairs, deans, and faculty who assist with the administration of kinesiology programs. Harmon will join ten other fellows from universities across the country including, Tulane University, University of Arkansas, Purdue, University of Wisconsin Madison, Indiana University, Jacksonville State University, University of North Carolina Greensboro, University of Northern Colorado, Michigan Technological University, and SUNY College of Brockport.
For more information, email mharmon@hbu.edu.