The Curmudgeon had every intention of heading for "The Call of the Wild" as his diversion for the weekend of Feb. 22, but his own ineptness (Latin for "he had another fall") brought him low.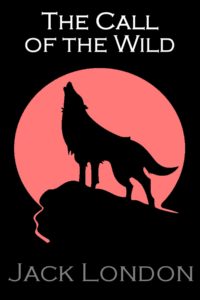 I might have skipped this version of Jack London's novel, but the casting of Harrison Ford guaranteed my interest. I seem to recall a version with Charlton Heston, but my memory may be rusty on that point. I read "The Call of the Wild" and London's other major dog story, "White Fang," around 1950 or '51, and was deeply impressed. When I reached high school, both novels were popular book reports for several males who did not enjoy reading. Dog stories by other writers such as James Oliver Curwood were also popular, but I never found them interesting.
I caught on quickly that London did not have much use for humans; the dogs are far more admirable than the human beings. I certainly did not understand literary naturalism until I had a few more courses under my belt.
"The Call of the Wild" is still on my shopping list, but I may have to wait for the DVD.