In September 2019, Dr. John T. Spoede, Jr., LPC-S, LCDC, NCC, CSC (Licensed Professional Counselor-Supervisor, Licensed Chemical Dependency Counselor, National Credentialed Counselor, Certified School Counselor and the director, Center for Research and Doctoral Studies and assistant professor of Education at Houston Baptist University) was published as a contributing author in "The Care and Counsel Bible" released by the American Association of Christian Counselors (AACC). The Bible was edited by Tim Clinton (Executive Editor), Ed Hindson (General Editor), and Jared Pingleton (Consulting Editor).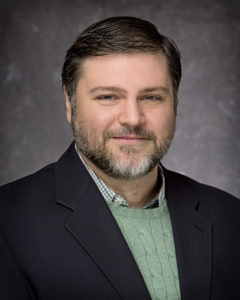 After nearly two decades, AACC has created an updated version of "The Care and Counsel Bible" (formerly "The Soul Care Bible" and "The Bible for Hope"). "The Care and Counsel Bible" is designed to help counselors and ministers use God's Word more effectively in serving others. The book features 116 different topics and contributors. Topics covered include abortion, abuse, addiction, anger, anxiety, bitterness, blended families, boundaries, child abuse, communication, death, depression, discouragement, doubt, failure, faith, fatherhood, forgiveness, grief, healing, hope, jealousy, love languages, marriage, mentoring, parenting, spiritual disciplines, suffering, trauma, truth, weakness, work, worry … and more! Learn more about "The Care and Counsel Bible."
Dr. Spoede contributed by authoring a chapter about Christian career counseling and work, in which he discussed ways to integrate Scripture and biblical principles into counseling practices. He discussed ideas from the parable of the talents, using our spiritual gifts in our work, using our work as a way to acknowledge and offer glory to God, using our occupation as a form of worship to God, including our occupation in our faith walk as a way to better understand that God is the One who orders our steps (and when we are obedient to the leading of the Holy Spirit to lead us to the most God-honoring career path), and finally, to be deliberate about cultivating and producing the fruit of the Spirit in our work lives.