Kiza and The Sled Team
Wakiza III

Facts About Kiza III:
Kiza III is a female Purebred- Siberian husky
Born on July 14th, 2017
Kiza III made her official debut to students, faculty, and staff at HBU's Opening Convocation on Wednesday, September 6th, 2017
HBU Sled Team
Kiza III is cared for by the HBU Sled Team. The Sled Team consists of current HBU student members. Each member is responsible for all of Kiza III's activities on and off-campus such as: walking her, bathing her, grooming her, feeding her, taking her to athletic and school events, as well as a variety of other tasks.
Head Musher: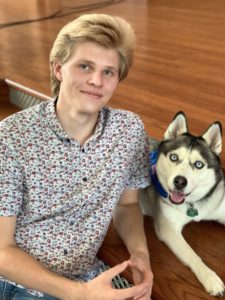 Sophomore
Finance Major
Honors College
For more information about how to join the Sled Team, please contact us!
HBU Mascot History
This is the history Houston Baptist University's beloved mascots:
By referendum on May 11,1965, the students of HBU voted to adopt "Huskies" as the new mascot.
It's been a long day….
I love my new friends!
Something strange about this place they call the VET…..
First vet visit: Westbury Animal Hospital
Snuggles are my favorite
Nice to meet you! My name is Kiza III
"Ruff" life of a celebrity!
It's the President and First Lady! I know them!!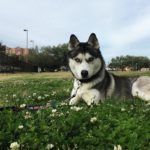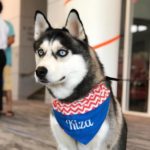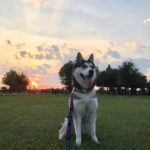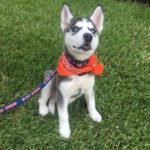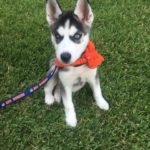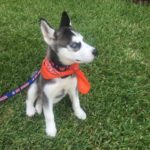 Kiza was a hipster before it was cool!
Spending time in the World
Kiza's jokes are always funny!
Ready for a full day of classes!
Dive into a pool chilled with a ton of ice … yes please!
Nap time with my favorite friend
Kiza loves Husky Basketball
I'm ready for my close up …
Food Truck Thursdays are the best!
Give me some sugar!
Jesus is the Reason!
Just waiting on a foul ball … HBU Baseball!
Kiza loves the HBU Transfers!