Nursing Student Association
The HBU chapter of the Nursing Student Association aligns itself with the University's Ten Pillar Vision. We seek to increase our cultural impact and establish a society of learning through health education and community outreach to achieve a more global focus. We seek to enhance student's lives through meaningful interaction among themselves and other healthcare professionals.
This association is also committed to furthering the goals and purposes of The School of Nursing and Allied Health in providing a "higher" education rooted in the core values of Honor, Integrity, Glorification of God, Humility, Excellence, and Respect.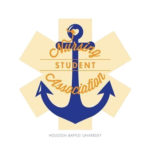 Contact NSA: nsa@hbu.edu  
Follow us on SOCIAL MEDIA
Facebook: HBU Nursing Student Association
Instagram: @hbu_nsa
Local- $12/year, $24 for 2 years
National- $45/year, $90/2 years, renewal $50