Museum of Southern History
The Museum of Southern History will be closed
December 17, 2022  – January 2, 2023, re-opening January 3, 2023.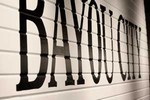 The Museum of Southern History chronicles the history of the South during the mid-1800s.  Visitors peruse room settings, cases, and dioramas to view clothing, fine furnishings, uniforms, tools, and weapons that help convey a sense of those who settled in the region and how they rebuilt their lives after the Civil War.
Museum Information:
The Museum of Southern History is now located with the Museum of American Architecture and Decorative Arts and the Dunham Bible Museum in the Morris Cultural Arts Center on the campus of Houston Baptist University. The Museum requests a nominal admissions fee. Group tours are encouraged and can be scheduled by calling us. Guided tours take approximately 30-45 minutes. The Museum also offers a gift shop with many pieces relating to Southern history.
Museum hours:
Monday through Saturday
10 a.m. – 4 p.m.
Closed on University holidays and some holiday weekends. Call for details.
If you have any questions, please contact us.