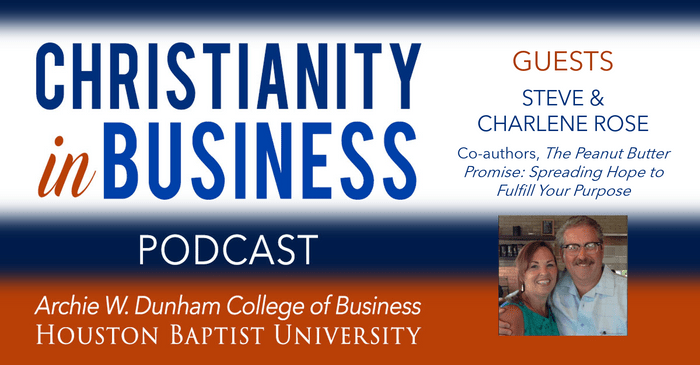 On this episode, Steve and Charlene Rose share the story of the Green Bay Packers Christ-centered corporate culture back in the early- and mid-1990s. They also share their faith-based approach to fulfilling one's life purpose, which they teach in their new book, The Peanut Butter Promise: Spreading Hope to Fulfill Your Purpose.
About the guests:
Steve and Charlene are co-authors of the new book, The Peanut Butter Promise: Spreading Hope to Fulfill Your Purpose!
Steve is a seven-time author who was a radio personality before penning a one-of-a-kind, feel-good book called Leap of Faith: God Must Be a Packer Fan (Angel Press, 1996). The book sold 50,000 copies in less than a year. The literary work is historic in that it is the only book to ever combine a professional sports team and faith. The book was birthed while doing a faith-based radio show he co-hosted with former Packers player Ken Ruettgers.
For over twenty-five years, Steve has addressed thousands of people, doing hundreds of keynotes, seminars, webinars, workshops, and other presentations for global-leading brands that include: Kimberly-Clark, McDonalds, American Family Insurance, the Wisconsin Milk Marketing Board, and SEMEX.
Charlene – One of Charlene's greatest passions is doing their Peanut Butter Promise events, virtually or publicly. Along with Steve, she produced the highly rated documentary called Only 16: Tragedy of 2 Billys in 2017.
Together, Steve and Charlene host the Peanut Butter Promise Power-Encouragement Podcast with radio veteran Dayton Kane. The podcast can be accessed at the official brand website that is PeanutButterPromise.com.