Visit HBU
Visit HBU Today!
The best way to determine if Houston Baptist University is the best fit for your college experience is to join us on campus for a tour or event. Get in on the fun and discover all things HBU by scheduling a personal campus tour or attending one of our upcoming events.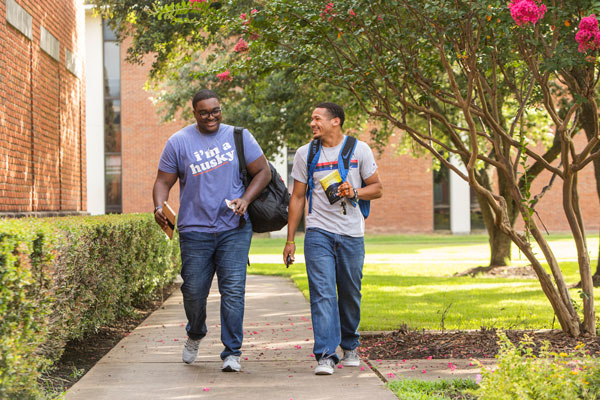 Personal Campus Tour
For anyone wanting to know more about HBU! Join our Husky Ambassadors as they lead you through an in-person or virtual campus tour experience.
Other Visit Opportunities

Group Campus Tour
Mondays and Wednesdays at 10:30am
HBU offers scheduled group tour visits for High School groups of 10-60 students.

Admission Information Sessions
Take advantage of our virtual information sessions and campus tours to learn more about all things HBU.

Pre-Registration
May 7 & May 21
Students who are admitted to HBU and have submitted their enrollment deposit are encouraged to sign up for pre-registration.