Moody Library
---
COVID-19 and the HBU Library
---
COVID-19 – The library is closed to all TexShare and public visitors at this time. Please note that masks are REQUIRED to enter the building and be worn at all times while in public places on campus.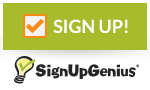 Need an ID Card?The Library is asking students to signup first instead of walking up in order to promote distancing.
Operation Fetch It!  While in the pandemic, the book stacks are closed; however, Operation Fetch It! is now available! Need a book? We can now check them out to faculty and students and prepare them for pickup! See our new tutorial for more details, including how to virtually browse our book stacks!  (20200713)
Please visit the library's coronavirus information page for more details regarding changes to the library, operations, resources, and services.
---
Last updated: 20200828/1100
Library Building Hours
Fall semester hours begin Monday, August 24th. (NOTE: The Library is closed on Saturday, the 22nd and Sunday, the 23rd)
SUNDAY
CLOSED
MONDAY
7:30 am-
9:00 pm
TUESDAY
7:30 am-
9:00 pm
WEDNESDAY
7:30 am-
9:00 pm
THURSDAY
7:30 am-
9:00 pm
FRIDAY
7:30 am-
5:00 pm
SATURDAY
12:00 pm-
6:00 pm
NOTE: CLOSED Labor Day, Monday, September 7th.