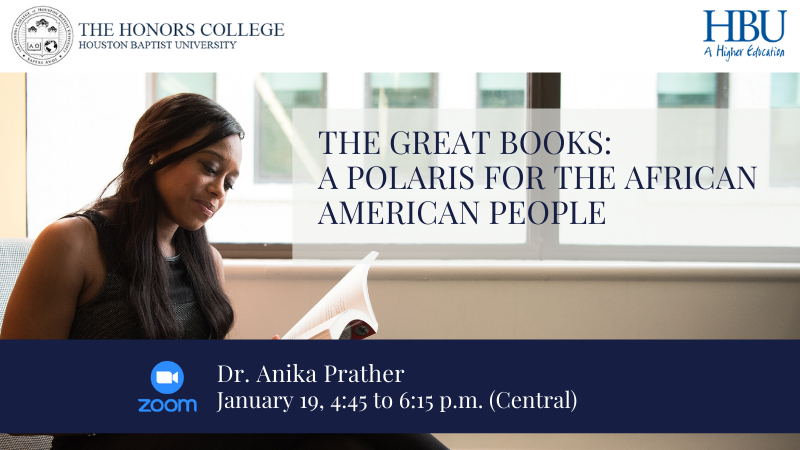 Join The Honors College for a Guest Lecture: Tuesday, January 19, 2021
Dr. Prather earned her BA from Howard University in elementary education. She also has earned several graduate degrees in education from New York University and Howard University. She has a MLA from St. John's College (Annapolis) and a PhD in English, theatre, and literacy education from the University of Maryland (College Park).
Her research focus is on building literacy with African American students through engagement in the books of the canon. She has served as a teacher, supervisor for student teachers, director of education and head of school. Currently she teaches in the classics department at Howard University and is the founder of the Living Water School, located in southern Maryland.
To register for the lecture, please complete the form below. Registrants will receive the Zoom link via email the day prior to the lecture. Please ensure you enter your email address correctly in the fields below.