Message to The Guild  From the President of HBU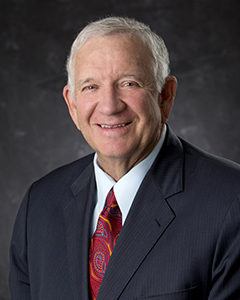 Dear Friends,
As Sue and I begin our 15th year at HBU, we look back at the many accomplishments of this University and look forward to more milestones to come. Building on The Ten Pillars established in 2008, we are embarking on exciting times with the next vision for the University, The Ten Pillars 2030: A Christian University and Its Worldview and the Ten Core Convictions.
This document reflects our abiding beliefs and practices as a Christian University … a University sustained by our central confession that Jesus Christ is Lord … and a University that has enjoyed record growth in recent years. We are blessed with a total enrollment of 4,120, the highest in HBU history for the 9th consecutive year!
Another positive feature of this academic year is the return to residential courses on campus. This fall, after an 18-month disruption by COVID-19, we all came back together and resumed fully in-person classes and campus occupancy.
Throughout our entire time at HBU, and for many years before, the ladies of The Guild have provided immeasurable support for this University. Through the Scholarship Program, which now boasts 181 graduates, and The Guild Institute in Christian Family Studies, which addresses Christian world view issues related to strengthening the family, Guild members have faithfully contributed in numerous ways. Both students and the community have profited from these programs sponsored by The Guild.
We remember the past but look forward to the future in anticipation of a full slate of campus activities this year. Sue and I are particularly grateful for your unwavering support of the University during the past few months of uncertainty. And, always, we thank you for your friendship, your faithfulness, and your prayers as we look forward to a great year at HBU.
Blessings,
Dr. Robert B. Sloan, Jr.
President
Houston Baptist University