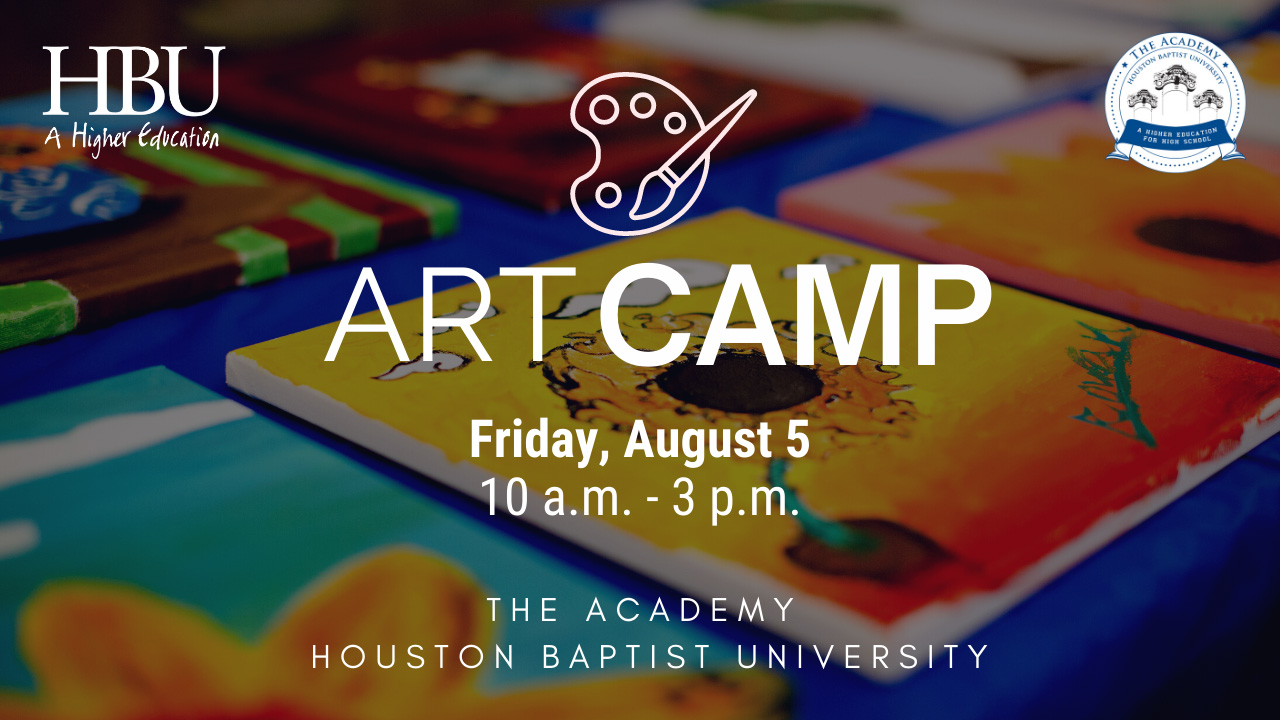 Academy Art Camp: A Day of Creativity and Fun!
For ages 9 – 18, on campus at Houston Baptist University
Students will have the educational and creative opportunity to create original pieces of art guided by the Academy Art Instructor.  Students will create their artwork within the University Academic Center on the campus of Houston Baptist University and also enjoy a Chick-fil-A lunch. The camp will also include an exhibition of the students' artwork created during the day.  The art camp exhibition will begin at 2:45 pm in the UAC foyer and parents are welcome to attend the exhibition.  Registration will be limited to accommodate the art studio.
Cost:  $50.00