Husky Corporate Partner Program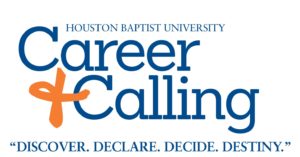 Become a Husky Corporate Partner today! This new and elite level of engagement with the Office of Career and Calling leads to the following;
Top notch candidates leading student organizations advocating for your company to their peers
Increased traffic to your company's booth at Career Fairs
Recruiters' Delight – A full Interview Schedule for Campus Interviews
Greater company brand awareness by students on campus who see your company swag and/or logo on the Office of Career and Calling T-Shirt, on printed materials, on our Social Media, and inside the new Career Center!
Graduate students and alumni with valuable skill-sets deciding to pursue a career with your company over your competitors.
After reviewing the Corporate Sponsor & Partner levels below, please feel free to contact the Office of Career and Calling with any questions or to move forward with becoming a Husky Corporate Partner!

Corporate Sponsorship Options
Career Fair Sponsorship
Includes access to a Career Fair of choice in a given semester.
Includes Cyber Marketing Campaign & Resume Book
Includes centralized booth placement at Career Fairs and company logo on promotional items.

Designated Sponsor of Career Fair Map.
Social Media Spotlight throughout the semester.
Company brochures prominently displayed in the Career Center and given to all students entering the Career Fair.
Company logo, website, and message prominently displayed on 60-inch flat screen in the Career Center over the entire semester.
Company Sponsor included in promotional emails to students about the Career Fair(s).
Company logo displayed on Career and Calling T-Shirt.
500+ Student visits to the Career Center in the Spring of 2017
Value Listing: $500-600
Hire-A-Husky Online Sponsor
Includes Career Fair Sponsorship benefits for a Career Fair of choice.
Company logo prominently placed in the Hire-A-Husky online job posting system for all students and alumni to view.
Students would see company logo once logged into online system and will be able to click the logo and go to company website.
Designated Sponsor of Hire-A-Husky for the entire school year: "Hire-A-Husky – Powered by {Company Name}" and company bio prominently displayed on student log-in page in the system for entire year.
Company logo, website, and message prominently displayed on 60-inch flat screen in the Career Center over the entire year.
Company Logo on Career and Calling T-Shirt
8/2015- 8/2016 Log-Ins: 950
8/2016-Present Logins: 1436
Total Number of Students: 3,300
Value Listing: $1000 annually

Partner Level
Includes Career Fair Sponsorship

Designated Title Sponsor of all HBU Career Fairs

Includes Hire-A-Husky Online Sponsorship

Includes Career and Calling Interview Room Sponsorship

Automatic Table Sponsor at Annual Business Etiquette Dinner

Value Listing: $1500 annually