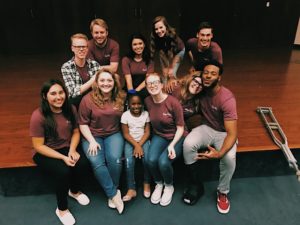 Hello, everyone! My name is Sarah Smithson and I am a senior here at HBU, majoring in International Business. I am graduating in May and I could not be more thankful for my time here at HBU.
When I first came to Houston Baptist University in 2015, I was completely unprepared for what was to come. When I was a freshman, I was extremely shy. I didn't think I would ever break out of that and be able to get involved or make friends. At the end of my first semester, one of my professors signed me up for a Christian leadership conference called CASL on campus and told me that she thought I could do great things if I put myself out there. So, I went for it. I attended this leadership conference and it changed my entire college career.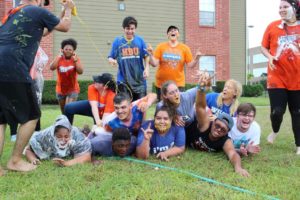 Because of my professor believing in me, I am now involved in many leadership positions on campus. I am the president of an organization called Verbal Winks, I am a Peer Mentor, I am the head Admissions intern, and I am a Husky Ambassador. I was nominated for Homecoming Queen and the President's Award, and I have also been on the Dean's List multiple times. I feel like I know almost everyone around campus and I am no longer that shy freshman who only went to class and back to her dorm.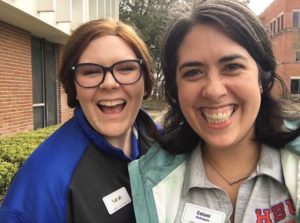 I could not have achieved any of this without the support of the incredible people I have met here. I have been blessed with so many wonderful friends and faculty around me that constantly remind me to be Christ-like. The faculty and professors surrounding me are wonderful role models that I look up to and strive to be like. My friends, many of whom have become more like family, are with me, supporting me through the highs and the lows. College can be difficult at times, and I am so thankful to have this community surrounding me.
My relationship with Christ has grown substantially in my time here. God is teaching me in this season of life to trust Him wholeheartedly, especially through the major life changes I am facing with graduation right around the corner. A verse that I would like to leave you with is Psalm 143:8, which says "Let the morning bring word of Your unfailing love, for I have put my trust in You. Show me the way I should go, for to You I entrust my life."