HBU Theology Lecture Featuring Simon Gathercole
"Jesus in Canonical and Apocryphal Gospels"
Monday, May 23,  11:00am
Belin Chapel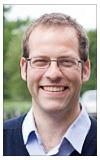 Simon Gathercole is Professor of New Testament and Early Christianity and Director of Studies in Theology at Fitzwilliam College, Cambridge. He previously taught at Aberdeen University and earned his PhD from Durham University. Professor Gathercole has published numerous studies on Paul, the Gospels and Early Christianity, especially the extra-canonical Gospels. His book, The Gospel and the Gospels: Christian Proclamation and Early Jesus Books (Eerdmans), will be published later this summer.
The lecture is free to attend. Lunch is $15.
There will be a catered Pappas BBQ lunch to follow in McNair Hall, which requires a $15 registration. To register for the lunch, click the link below.