Leigh Kohler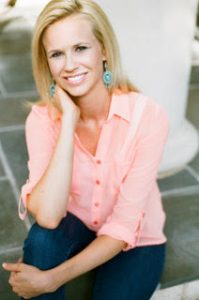 Leigh Kohler, speaker, writer, teacher and advocate, is Founder and Executive Director of the Alliance. Her own personal journey in the fight for justice began after being heartbroken while learning about the reality of human trafficking. Leigh is a knowledgeable and passionate speaker for God's mercy and justice. She has spoken to numerous audiences on the issue of human trafficking, including a panel discussion at the Passion Conference in 2013. She serves on the board of As Our Own, a non-profit for vulnerable children in India, and the Redeemed Girl Advisory Board. Leigh currently represents the churches who form the Alliance on the Human Trafficking Rescue Alliance, United Against Human Trafficking's Rescue and Restore Coalition, the Houston area CEASE Network.
Leigh and her husband Marc have been married nearly 19 years and they have three children. They are both native Houstonians and they met and married at their home church, Houston's First Baptist where they have been serving as Life Bible Study teachers for a young singles class for eight years. She loves teaching God's Word and is passionate about seeing people set free – physically and spiritually. She would say that her greatest thrill in all of life has come from knowing Jesus and following Him.
Leigh cheers at a lot of Aggie football games (although a DBU Patriot at heart) with her husband. She enjoys learning and traveling, and just being with friends and family. She's a sucker for Dairy Queen tacos and sweet tea.