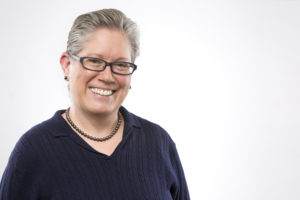 Dr. Marie A. Mater, Associate Professor and Program Coordinator of Speech Communication in the Department of English, Communication, Great Texts, and Modern Languages, was an invited judge at the National Christian Forensics and Communications Association (NCFCA) online Region X Qualifier tournament from Jan. 20-22, 2022. Region X includes students from Connecticut, Maine, Massachusetts, New Hampshire, New Jersey, New York, Pennsylvania, Rhode Island, and Vermont. Dr. Mater was on a panel that judged the Impromptu Speech Semifinals and the Digital Presentation Finals.
The formal speech and debate programs are designed to teach young people to communicate truth with both integrity and grace. Each speech event offers unique educational opportunities that promote critical thinking, research, literary analysis and effective delivery. The Impromptu Speech is a limited preparation speech in which the speaker draws a topic and is given two minutes to prepare a unique and meaningful five-minute speech. The Digital Presentation is an original 10-minute platform speech that informs or persuades and is accompanied by digital visual aids.
NCFCA is an organization committed to training homeschool, high school students to address life issues in a manner that glorifies God, and ultimately preparing students to shape the culture and impact people for Christ. Through regional and national competitions, supported by exceptional training and an elite qualification system, NCFCA Speech and Debate provides a proven framework that challenges students to grow their communication skills.
NCFCA has a far-reaching impact on American society. There are 160-plus clubs around the United States that meet to learn, prepare, and practice for the yearly competitive season. Thousands of students ages 12-18 participate in competitions, resulting in over 38,000 speeches and 14,000 debates delivered during the season nationwide. NCFCA graduates are influencing our world as analysts, authors, business owners, doctors, educators, engineers, entrepreneurs, lawyers, nurses, pastors, and politicians. For more information on the NCFCA visit https://ncfca.org/about. For contact Marie Mater, email mmater@HBU.edu.