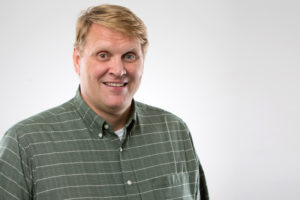 Dr. Timothy Ewest, Associate Professor of Management in the Archie Dunham College of Business, was asked to be on a panel of experts at the 2021 Academy of Management Conference held between July 29 and Aug. 2. Dr. Ewest was joined by Joan Marques, Dean and Professor of Management at Woodbury University's School of Business; Jane Creswell, Master Certified Coach, who is credited with inventing internal coaching at IBM which significantly changed the company's culture and Sharlene Buszka, Associate Professor and Chair of the Business Administration, Accounting and Paralegal programs at Daemen College.
The moderators were Christina Walker, Assistant Professor of Leadership at the University of Redlands and Susan Brownlee of Point Loma Nazarene University.
The panel discussed how middle managers occupy an essential position in organizations and have a profound impact on an organization's success. Moreover, from a strategic perspective, middle managers often must hold organizational tensions. As a result, these managers can sometimes be caught in the middle, finding their human flourishing diminished as the combination of high responsibility and low authority causes mental strain and job dissatisfaction. Middle managers who want to bring their faith into the workplace find an additional challenge in a job that is already filled with tension.
To this end, the panel was asked to respond to the following prompts. What can middle managers do when implementing organizational, spiritual and religious diversity initiatives or encountering spiritual and religious differences in their employees? Conversely, if the organizational policies do not take into account spiritual and religious diversity, how does a middle manager provide accommodations for a religious minority employee? What happens if a senior leader is passionate about faith in the workplace, but some of the employees are not eager to embrace that perspective or even experience the initiatives as proselytizing? And finally, what would be helpful to learn about the middle managers' current experience with spiritual and religious diversity? This panel was part of a larger work by Dr. Ewest on the integration of faith and work, presented in the up-and-coming book, faith and work. For more information on the conference, click here or email tewest@HBU.edu.