Dr. Greggory Keiffer has been named HBU's University Piper Professor for the 2020-2021 academic year. He was selected among the other distinguished nominees, Dr. Jason Maston, School of Christian Thought; Dr. Joseph Pelletier, College of Education and Behavioral Sciences; Joshua Sikora, School of Fine Arts; Dr. David Davis, School of Humanities; and Dr. Brenda Whaley, College of Science and Engineering. Dr. Keiffer is HBU's nominee for the Texas Piper Professor Program. HBU professors have been selected in the program's top 10 educators in the state seven times throughout HBU's history: in 1970, 1972, 1976, 1982, 1991, 2008, and 2020.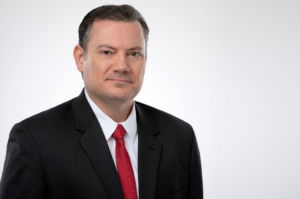 Dr. Keiffer, Interim Dean and Assistant Professor of Management, joined the Archie W. Dunham College of Business faculty in 2017 and teaches in both graduate and undergraduate degree programs. He specializes in human resource development, organization development and change disciplines. Specializations include compensation and benefits, staffing and performance management, training and development, organization development and change, and social media marketing. He greatly enjoyed leading groups of graduate business students on two international management experiences, one to the Czech Republic and Austria and the second to Costa Rica and Panama.
Dr. Keiffer has published several journal articles and has delivered 15 academic conference presentations since 2016. His research interests encompass gamification, generational cohorts, employee engagement, and quantitative analytical methodologies, including propensity score analysis. Current research collaborations include evaluating the measurement invariance of quantitative survey responses between generational cohorts in the hospitality industry and developing analytical methods to ascertain partial measurement invariance when noninvariance is first found.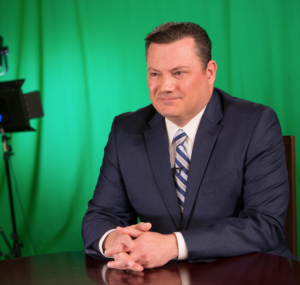 In his role as Interim Dean, he supports fellow faculty members in their work to advance the mission of the University. Before his tenure at HBU, Dr. Keiffer enjoyed a 21-year corporate career in the marketing and advertising industry working with several of the premier brands in the world. Dr. Keiffer earned a BBA in management and computer information systems management from HBU, a MBA from HBU, and a PhD in human resource development with a specialization in organization development and change from The University of Texas at Tyler. After two decades in a corporate career, Dr. Keiffer realized he could make a greater impact on young, future business leaders by teaching them in a college setting rather than developing them after they landed in a corporate setting. "It was risky for me to entertain leaving an established and safe corporate career. With the support of my wife and family, we made the sacrifices necessary for me to reinvent myself educationally through a doctoral program in the human resource-development discipline," he said. "This discipline is concerned with enhancing organizational effectiveness through formal and informal initiatives at all levels of an organization, including the development of employees. The blend of corporate experiences, studies in an academic discipline concerned with developing employees, and parental perspective, allows me to offer students a unique worldview. My teaching goals are for students to realize they gained significant knowledge, had challenging opportunities for mindset growth, and had an educational experience with someone who truly cares about their personal journey."
"Dr. Keiffer's experiences and openness to share made us feel comfortable to share our experiences, and also to seek his help to determine actions to take in our careers." -Mr. Mitchell Crocker, HBU MBA 2020
"He is a committed and nurturing educator who is a constant source of professional wisdom to those who seek him out." -Ms. Denisse Roman, HBU BBA 2019 and Current MS-HRM Student
"He has an incredible ability to explain and teach concepts in a way that allows people to arrive at conclusions on their own, yet feel they are fully supported by Dr. Keiffer at the same time." -Dr. Bryn Hammack-Brown, Tarleton State University, Assistant Professor of Management
"Besides mentioning that Dr. Keiffer is very knowledgeable in his area, students emphasize his notable dedication to teaching and his ability to bring his rich corporate experience to the classroom which makes many abstract concepts taught more tangible and clear." -Dr. Levon Hayrapetyan, HBU Professor of Business and Chair of the Department of Management, Marketing, and Business