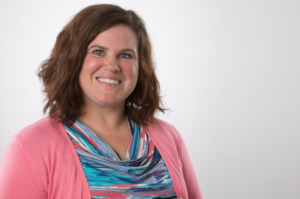 Dr. Robert Sloan, President of Houston Baptist University, and Dr. Stan Napper, Provost and Vice president for Academic Affairs, are pleased to announce the selection of Dr. Kristie Cerling as Dean of the HBU College of Education and Behavioral Sciences, and Professor of Education. Dr. Cerling's appointment is effective as of February 8, 2021.
Dr. Sloan said, "The appointment of Dr. Cerling as our new COEBS Dean is a significant step forward for the College and for HBU. Dr. Cerling has not only served with excellence as the Associate Dean, but was the natural choice to be the Interim Dean. Her colleagues then enthusiastically recommended her as the next dean, and I am honored to confirm that appointment. She is a person who loves HBU, has a long track record of significant engagement with students, and possesses strong leadership and operational experience. She will be an outstanding dean."
Provost Napper said, "Having worked with Dr. Cerling in her role as Associate Dean, and then Interim Dean, I am certain that she brings administrative and leadership experience that will leverage HBU's quality programs and faculty. She is innovative and strategic in leadership, and sensitive to students and to faculty."
Dr. Cerling came to HBU in 2017 to serve as Associate Dean for the College. As a first-generation college student, she earned a Bachelor of Arts in English Education from Bethel College, a Master of Education from Indiana Wesleyan University, and a Doctor of Education from Oakland City University.
She began her career in education as a high school English and theater teacher, but quickly rose to become principal, and later superintendent of schools. After completing her doctoral degree, she joined the faculty at Bethel College, where she served as a department chair and director of graduate education. At Bethel, she developed plans for a laboratory kindergarten and a STEM graduate-level education program, and increased graduate enrollment by more than 50% in the school administration program.
While serving as Associate Dean at HBU, Dr. Cerling demonstrated leadership in accreditation, program development, student field experiences, and faculty professional development. She chairs doctoral dissertation committees, reviews other collegiate education programs as an accreditation reviewer, and helped lead teams of HBU students to China for professional and cultural development. She remains active in K-12 schools and in Holocaust education. Just before being elected as dean, she led the development of the Center for Learning Innovations and Teaching Excellence, a University-wide team of faculty and staff providing training and support for academic technology, as well as improving teaching and learning strategies.
The mission of the College of Education and Behavioral Sciences is to prepare students to be effective citizens and professional educators, administrators, counselors, and researchers who reflect Christ in their work and service. Within the College, the School of Education offers undergraduate and graduate programs (master's, certificates, and doctoral) for educators and prospective educators. The programs are noted for field-based training, integration of technology, and a student-centered approach to teaching. The School of Education programs provide coursework leading to both Standard and Professional Certifications issued through the Texas Education Agency (TEA). The School of Behavioral Sciences offers undergraduate and graduate programs that provide multiple settings for learning – classroom, computer laboratory, field placements, and co-curricular activities. The behavioral sciences programs are supported by the Gideon Institute for Christian Psychology and Counseling.