HBU's history involves myriad personalities, leaders and contributors who have made HBU the world-class institution it is today. God's sovereignty is evident in those whose influence have taken HBU far. Two family names particularly stand out in the annals of HBU: the Morris and the Smith families. Generosity defines them.
Smith Family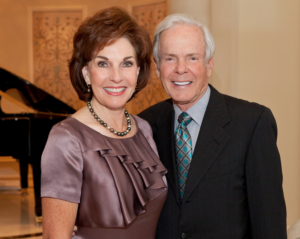 Sherry and Jim Smith, Sr. have long been friends of the University. Orrien Smith, Jim's father, was among the 25 men who each made a personal donation to purchase land for the then-Houston Baptist College in 1958. These men are forever known as Founding Fathers of the University.
Jim and Sherry served in many capacities with HBU. Their daughter, Tracey Smith Hassett '09, earned a Master of Psychology degree from HBU, and their son, Jim Smith, Jr., has been involved with the University as well.
The couple brought the Belin Chapel to life with a one-of-a-kind Létourneau pipe organ, the Smith Organ. They were among the first donors of the University to fund an endowed chair, the John Bisagno Chair of Christian Origins in the School of Christian Thought.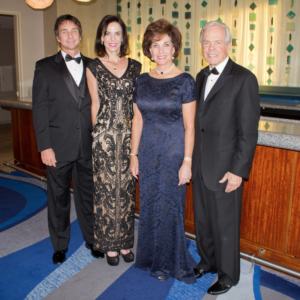 In 2018, the Smiths provided a lead gift toward the construction of a state-of-the-art building for the College of Science and Engineering and the School of Nursing and Allied Health. The future Jim and Sherry Smith STEM and Nursing Building includes renovating the existing Cullen Science and Nursing Centers and adding additional classrooms, laboratories, administrative offices and study spaces. The facilities are needed for degree programs with growing demand in these areas.
Investment in HBU is about passing on important principles to the next generation. Tracey said she chose HBU for her master's degree because she knew the University would honor the Christian faith in its curriculum and instruction, and would not force her to compromise her beliefs. "For my family, HBU is a generational legacy of carrying on a value system that should be innate in the educational system," she said. "It's a preservation of values that is more important now than ever."