The Curmudgeon managed to track down a DVD of a film he had missed in the early 1990s, probably because it never made it to the Houston market or received little attention when it arrived; this is ironic because the film deals with a Texas writer of whom many curmudgeons are fond, the late Robert E. Howard.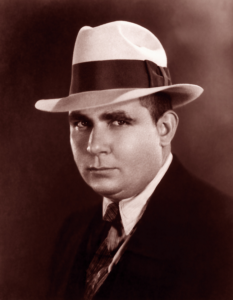 The 1996 film describes the relationship of the unhappy Howard with a young schoolteacher, Novalyne Price, who was both repelled and charmed by the tormented young writer. Vincent D'Onofrio's portrayal of Howard is very reminiscent of his part as the murderous young soldier in Stanley Kubrick's "Full Metal Jacket." Renée Zellweger does well as the young teacher.
There are allusions to Howard's contemporaries and the world of pulp fiction in which he throve; e.g., H.P. Lovecraft. Editions exist of Howard's correspondence with Lovecraft, Price, and others, but there is very little use of pop culture in the film. Most of Howard's neighbors disliked him. I knew the story of Howard's life, so the ending was no surprise. It is handled discreetly and without judgment.
Howard's characters, particularly Conan, were rediscovered in the late 1960s and have become staples of popular culture. Howard had aspirations of breaking into mainstream fiction, but it was not to be. He was a gifted storyteller who threw it all away before he was 30.