HBU McNair Center to Host Entrepreneur-in-Residence, Feature First Online Cohort, and Offer Undergraduate Certificate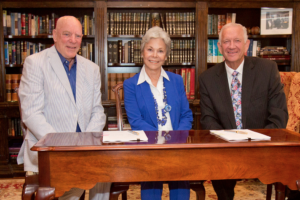 Since its founding in 2016, the McNair Center for Entrepreneurship and Free Enterprise at HBU has connected learners with the world of work through practical application. Inspirational leadership provided by The Robert and Janice McNair Foundation has served as the vision for molding a new generation of entrepreneurs and leaders.
A cornerstone of the McNair Center is the Master of Science in Management and Entrepreneurship (MSME) degree. Learners attend work-schedule friendly classes for a year, learning both theory and practical application of startups and business management. The degree is inclusive, welcoming those with business backgrounds and those without.
Now, the program is even more accessible, providing the option for an all-online format and for a specialized certificate at the undergraduate level.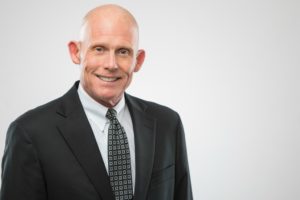 Dr. Mark Clark, director of the Center, said the graduate study modalities and the undergraduate certificate option provide students of all undergraduate degree specialties with unparalleled training. "We'll be producing 150 students a year who understand how to complete the process of innovation within an existing enterprise, or form an entirely new enterprise, and do all of it in a socially responsible way," he said. "Innovation drives our entire economy today."
A key aspect of the McNair Center is a startup incubator. MSME students each formulate a business launch, creating a finished concept by the time they graduate. To help enrich the experience of learners, the MSME will host an Entrepreneur -in-Residence (EIR) beginning in the fall of 2020. The EIR will develop a project for students to observe and participate in while assisting students with their own endeavors.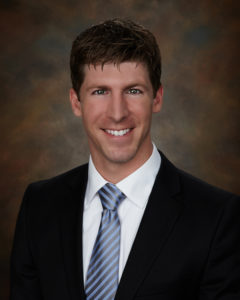 Matt Hinson, NRG product innovation manager, will join the McNair Center team as a mentor. A Houston native, Hinson has experience creating business concepts, pitching ideas, and securing investors, even when he was a college student. As a graduate student at UT Dallas, Hinson advanced an idea for a construction review software. His experience in several endeavors led to him to roles at Chevron and NRG. With the McNair Center, Hinson will work on promoting an outdoors product company.
"I like that it's the Center for Entrepreneurship and Free Enterprise," Hinson said. "Free enterprise is kind of getting lost in the mix of things that a lot of folks are pushing. I love the idea of preserving freedom and freedom of enterprise."
As someone who has been in students' shoes, he feels especially qualified to assist them. "I would have loved to have had an entrepreneur come in and not sugarcoat things and just tell me how things work – fundraising, investors – that's something I'll be able to offer students that's very valuable," he said. "I feel like a lot of people are intimidated by jumping out and taking a risk," he said. "I hope people can take away a good bit of self-confidence. It doesn't take a genius; it takes hard work and a clear idea of a real-world startup and what it entails."
The benefits of risk-taking are a reward in themselves, Hinson said. "If you take that leap of starting your own business, even if you fail, you gain so much. You can take that failure and turn it into a great success," he said. "And one of the things we teach is innovation in the corporate setting as well. The students will gain knowledge that translates readily to the real world. They have what it takes to succeed."
"My time in the MSME program has been a period of growth, and a journey towards pursuing dreams I once had on the back-burner. I entered the MSME program for two reasons. The first was focusing on the management aspect to further my career. The second was to pursue a dream I had of becoming a small business owner. Little did I know, that dream of business ownership would become my primary focus in pursing the MSME degree. With each course taken, I shared my thoughts and ideas with the professors who educated me along the way. I quickly realized that I had an entrepreneurial spirit, and business ownership didn't have to be a dream waiting for retirement. With the education provided by the MSME program, I could execute a plan to open a business now. I'm enjoying the program because I'm getting a more holistic education surrounding business. I've gone beyond the surface of how to delegate and organize. The MSME program has allowed me to learn some of the key touch points in keeping business operations going. I've had the chance to lead a team, simulate marketing campaigns, and assemble a business plan. I look forward to taking these lessons to heart in order to pursue a business that gives back to my local community and the environment."
Candace Williams, MSME '20