"Extended vacations" are a good time to catch up on classic miniseries, a television genre that never quite goes away. Some are worth reviving and some are better left alone to wither and perish. At one time, a miniseries could be defined as anything with Richard Chamberlain in it, but that is not a steadfast rule. At one time, he did dominate the genre, but time marches on.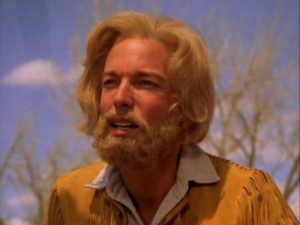 One of Chamberlain's best miniseries was the lengthy adaptation of James A. Michener's "Centennial." The 1974 novel, a mere 900 pages in length, was one of Michener's best and it holds up quite nicely a half-century later. The miniseries had a very strong cast: Chamberlain, Dennis Weaver, Robert Conrad, Stephanie Zimbalist, David Janssen, Richard Crenna, William Atherton, and a shockingly young Mark Harmon. That list could go on forever, but the Curmudgeon does know his limits.
Michener avoided many of the cliches associated with western novels and films. He killed off one his most appealing heroines within 100 pages of her first appearance. The lesson: young ladies should stay away from any place named Rattlesnake Bluffs. The film version is even more shocking than the prose passage.
Two other Chamberlain miniseries worth watching are "The Bourne Identity" and "Shogun." His version of "The Bourne Identity" is a better and more accurate adaptation than the Matt Damon version, and his "Shogun" holds up better than James Clavell's original novel.