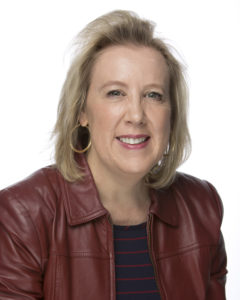 Since September, Dr. Doni M. Wilson, Professor of English in the School of Humanities, has reviewed nine theatrical productions for Houstonia Magazine, including the "Book of Will," about William Shakespeare, and the Shakespearean comedy, "Twelfth Night" at the Alley Theater. All of her students this term attended one of these plays as part of their literary studies.
In October, she gave a talk on Abigail Adams and the American Revolution for the Morris Family Center for Law and Liberty, and a presentation on "How to be a Writer" for the School of Humanities. She also reviewed Lacy Johnson's book, "The Reckonings," for The Houston Chronicle, and had several essays published in the award-winning "Gray Matters" online section, including her most recent essay about the joy of music after Hurricane Harvey, "When things get bad, I listen to Snow Patrol."
She also has an article on the Sugar Plum Fairy Doll costume in the program for Houston Ballet's recently revamped production of "The Nutcracker," which was attended by more than 80,000 patrons in the past Christmas season. Dr. Wilson also received an honorable mention for the prestigious Iceland Writers Retreat Alumni Award for promising artists, placing in the top five percent over 600 applications. Her most recent review is of "Pride and Prejudice," playing at 4th Wall Theatre in Houston.