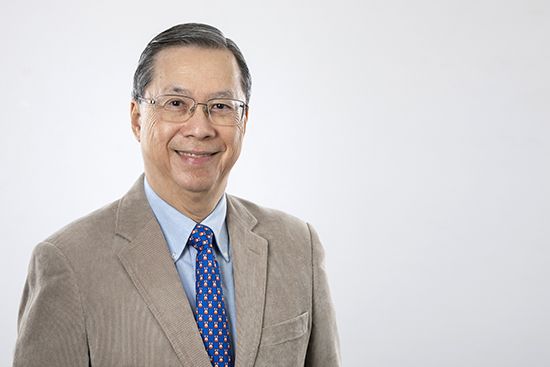 Dr. Ernest Liang, director of the Center for Christianity in Business and associate professor of finance at the Archie W. Dunham College of Business, is editor of a new book, "Christianity in Business," the inaugural title of a new publication series from the Center entitled Biblical Worldview and the Marketplace. Dr. Liang is the author of two of the twelve articles collected in this volume, in addition to the book's introduction. The book is available for purchase from the bookstore on the Center's website: HBU.edu/CCB and for sale on Amazon.
The book series, a new initiative of the Center for Christianity in Business, will publish manuscripts that specifically address how Christians in the marketplace should lead enterprises while exemplifying the value of biblical principles. Authors of future publications will feature accomplished Christian academics, business leaders, and best-selling authors.
The Christianity in Business book is one of the few, if not the only, publications available in the market to-date that offers practical insights from leading contemporary thinkers on the theme of work-faith integration, with special implications for leading and managing modern business enterprises. Jesus exhorts his followers to be "salt and light" in a world of spiritual darkness and moral decay. How should Christians answer Jesus' call as they engage the world of commerce, a God-ordained system where righteous discipline must compete against fleshly interests? The book addresses the critical issues of ethics, leadership, stewardship, worldview, and the challenge of technology in offering roadmaps for marketplace professionals who want to answer Jesus' call and be change agents for Christ in the world of commerce. The book is written to awaken believers to the how and why the "good works" of marketplace Christians can testify to the amazing difference Christ makes in their lives and be more convinced that business for the Christian cannot be merely a way of making a living; it is a way of life in the Kingdom of God.