I saw fewer movies during the Christmas holidays than I expected; two were memorable and one was eminently forgettable.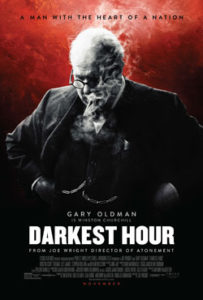 ed. I saw it on a slightly smaller screen the second time around and I was impressed.
It is a very long film, but there is very little that could be trimmed. There are many similarities to both "The Empire Strikes Back" and "Return of the Jedi." Some characters and plot threads from the first trilogy return and may provide hints about the ninth episode. The cast is good, but Poe, the hot-shot pilot from "The Force Awakens," is much more obnoxious this time around. He's not quite as abrasive as Jar Jar Binks, but he's close.
My other expedition to the movies allowed me to see "Darkest Hour" and "The Greatest Showman." "Darkest Hour" is one of the best films I saw in 2017; Gary Oldman will probably win the Oscar for his performance as Winston Churchill. I was stunned by his work. The film complements the earlier "Dunkirk" very nicely.
"The Greatest Showman" was one of the most disappointing films of 2017; I cringed at several scenes in the supposed biography of P. T. Barnum.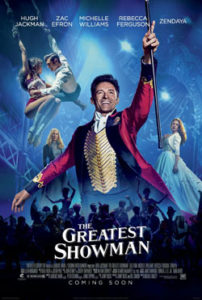 Hugh Jackman was good as Barnum, but the songs did not fit the era well. Every cliché known to humanity appears somewhere in the plot.
One of the worst anachronisms involved a depiction of the Brooklyn Bridge in the early 19th century, but there were several others almost as egregious. It is highly ironic that the film opened in the same year that the Ringling Brothers' Barnum & Bailey circus folded its tents. If you haven't seen Cecil B. DeMille's "The Greatest Show on Earth" lately, it's a better use of your time than this very weak film.