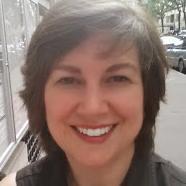 Houston Baptist University resident institute, The Guild Institute in Christian Family Studies, is pleased to welcome Lynne Jordal Martin, senior opinion editor for Fox News, as a convocation guest speaker. Martin will give an address between 11 a.m. and noon, Wednesday, Oct. 18, in the Morris Cultural Arts Center, 7502 Fondren Road.
Martin draws from her career in television and from her service as an Education for Ministry mentor. At Fox News for more than 16 years, she has served as both a television and a digital producer. She is passionate about faith, family, news, food, travel and music.
Formed in 2009, the Guild Institute in Christian Family Studies serves to strengthen the Christian family through outreach projects involving teaching, research and publications.
Visit HBU.edu/Guild to learn more.