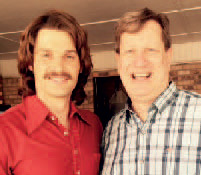 Lee Strobel's dramatic personal conversion story, told in his book The Case for Christ, is being adapted to the screen for release in 2,500 theaters across the country in the spring of 2017. PureFlix, the company that produced God's Not Dead (2014) and its sequel, approached the best-selling author, apologist and former atheist about a year ago.
The movie, also titled The Case for Christ, will cover approximately two years of Strobel's life. Actor Mike Vogel, known for his role as Johnny Foote in The Help (2011), is playing the character of Lee Strobel. Erika Christensen, who plays Julia Bravermen-Graham in the family drama series Parenthood (2010-15), will depict Strobel's wife, Leslie. Emmy and Academy Award winner Faye Dunaway will also play a role, as well  as notable character actors L. Scott Caldwell and Robert Forster. Strobel will make an appearance at the end of the movie.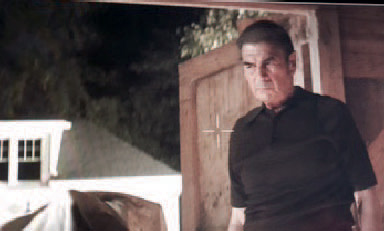 Filming began mid-September in Georgia, though the setting of the story is in Chicago, where Strobel worked as a legal editor for the Chicago Tribune.  A friend of Strobel's, Brian Bird, who has written screenplays for numerous films including Captive (2015), wrote the script with input from Strobel. "I kind of did a 'mind dump,'" Strobel said, "I told him about stories from our life. Of course, part of it is fictionalized because that's what you have to do when you do a film 'based on a true story.'"
Lee Strobel told The Pillars about his hope for the film: "As someone who wants to expose more and more people to the Gospel, I think this is a great medium for the 21st century, especially among young people. I'm hoping it reaches a whole new audience and that we see more people come to faith as we've had so many thousands of people through The Case for Christ. "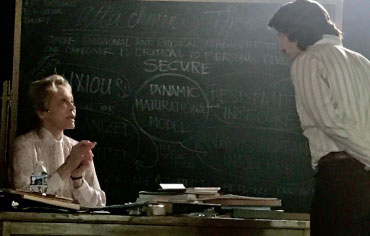 For those who have not read the best-selling book, Strobel explained the essence of the story. "It is a compelling tale of an atheist and agnostic who get married and have a happy marriage until she becomes a Christian, and the marriage falls apart almost. So it's a portrayal of what happens in a marriage when there is one person who is a committed Christian and the other is a hostile atheist. It shows my checking out of the evidence to try to disprove it to get my wife out of this cult, and coming to conclude that Christianity really does withstand scrutiny. In fact, the evidence is compelling. It's really a love story."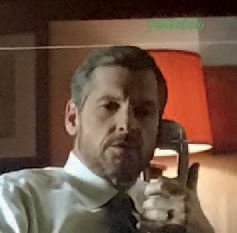 Strobel's publisher Zondervan and PureFlix are discussing the possibility of producing a discussion guide and some church and individual resources to accompany the film. Strobel hopes that the movie will provide opportunities for candid conversations about faith and evidence.
Although he played himself in the film God's Not Dead 2, this is Strobel's first experience with the entire process of movie making. "I've learned a lot," Strobel said. "It's been an education for me, learning how you take an idea and turn it into a film." He has supplied The Pillars with behind-the-scene photos and videos from filming. Plan now to support the film when it releases in the spring of 2017!