Dr. Levon Hayrapetyan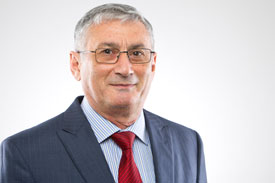 , professor of business and department chair of Management, Marketing and Business, and Nelli Avetisyan, mathematics instructor at Wharton County Junior College, presented a paper titled "Instilling Critical Thinking Skills with Mathlets," at the International Lilly Conference on College Teaching, which was held at Miami University in Oxford, OH.
The Original Lilly Conference on College Teaching is one of the nation's most renowned conferences presenting the scholarship of teaching and learning since 1981. Dr. Hayrapetyan and Nelli Avetisyan introduced new mathematical objects with placeholders called mathlets (stands for mathematical letters) and developed an innovative methodology of improving critical thinking skills in mathematics courses using mathlets.