HBU Cloud Services

Introducing Office 365 + OneDrive,
FREE with your HBU account.
Being a part of the HBU family comes with a major new perk: you now have access to the full suite of Microsoft Office 365 and a whole terabyte (1,000 GB) of storage on OneDrive — no tricks, no gimmicks, and no limited versions. Current students and employees can download the FULL versions of all of the following products for up to five devices, such as an iPad, SurfacePro or PC: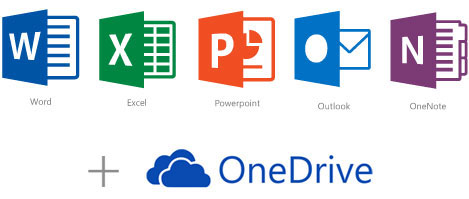 When prompted, use your HBU One Login (HBU email address) and password to login, then follow the directions to install your free software. It's that simple.

After clicking the button above, follow the prompts to login to Office 365.  Download Office and sign-in with your HBU One Login (HBU email address) and password.
Questions? If you can't find your answer from the FAQ below, contact HBU IT Services at freeoffice365@hbu.edu
Frequently Asked Questions