Go Deeper
Spring 2022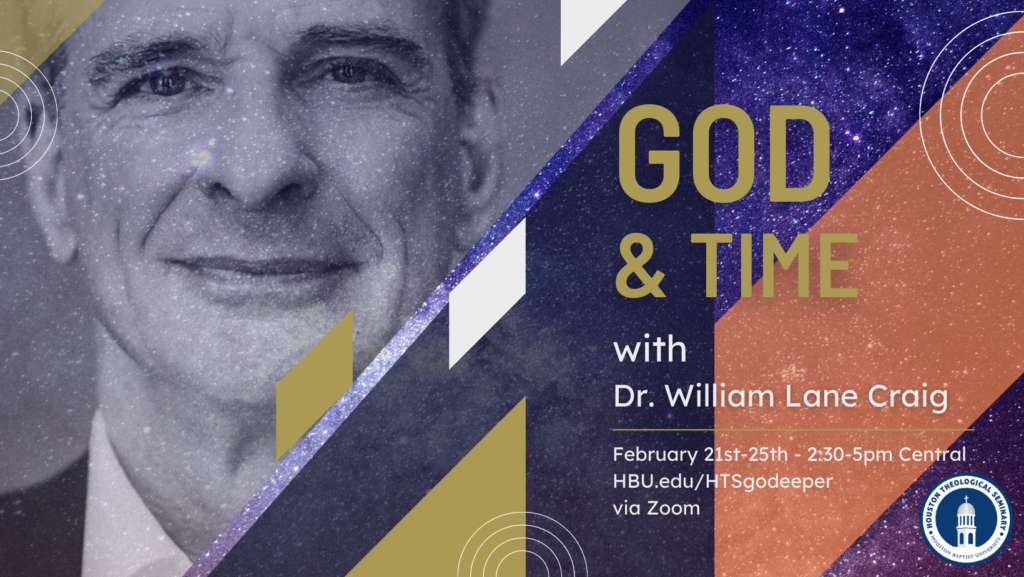 APOL 5381 Special Topics: God & Time
February 21-25, 2022, from 2:30 p.m. to 5:00 p.m. Central ($200 early bird)
This special topics course taught by Dr. William Lane Craig will cover one of the most fascinating, controversial, and challenging topics in theology today: the relationship between God and time. How can we best understand God's relationship with our time-bound universe? How we think of God and time has implications for our understanding of the nature of time, the creation of the universe, God's knowledge of the future, and God's interaction with his creation. Dr. Craig holds a hybrid view that combines timelessness with omnitemporality, and in addition to laying out his own considered perspectives, he will also engage in dialogue various alternative views such as unqualified divine temporality, relative timelessness, and absolute timelessness.
---
Register Now (Spring 2022 HBU Campus)
In addition to these emphasized classes, we have a variety of other HTS classes that you might be interested in auditing as well.
Go Deeper classes are intended to virtual surveyors, though there may be some space for in-person classroom attendance. Speak with the instructor to see if in-person attendance is possible.