Go Deeper
Spring 2023
APOL 5181 Phil Theology, Trinity | March 6-10, 2:30-5:00 PM (CT)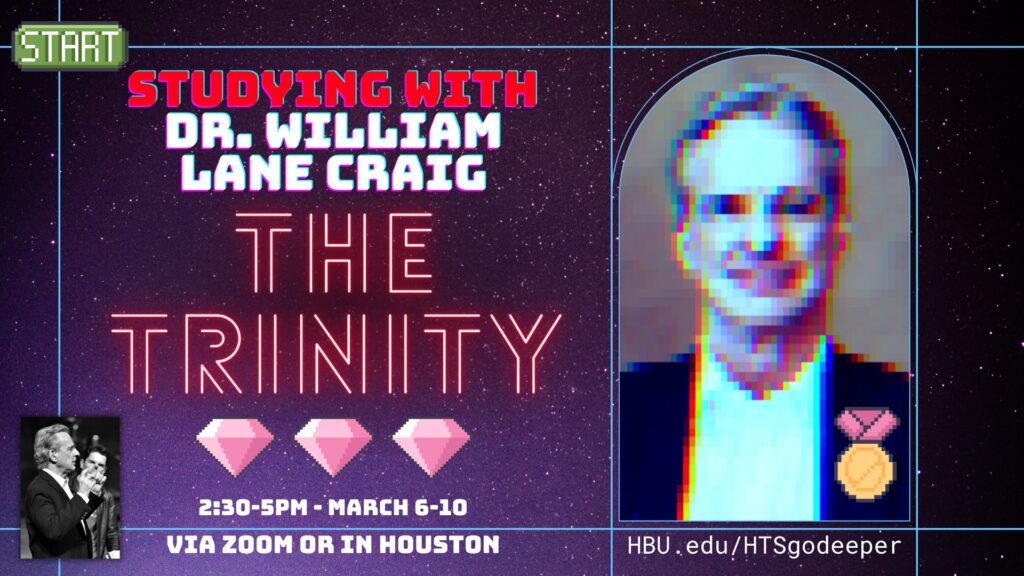 The doctrine of the Trinity, as commonly understood, states that there is one God who exists in or as three persons, the Father, the Son, and the Holy Spirit. We shall examine the biblical basis for this central doctrine before exploring its philosophical coherence. Various theories of the Trinity will be explored and a coherent model defended.
$200 Early Bird, $220 after the semester begins.
---
APOL 5382 Abortion, Gender, and Sexuality | Wednesday 6:30-9:00pm (CT)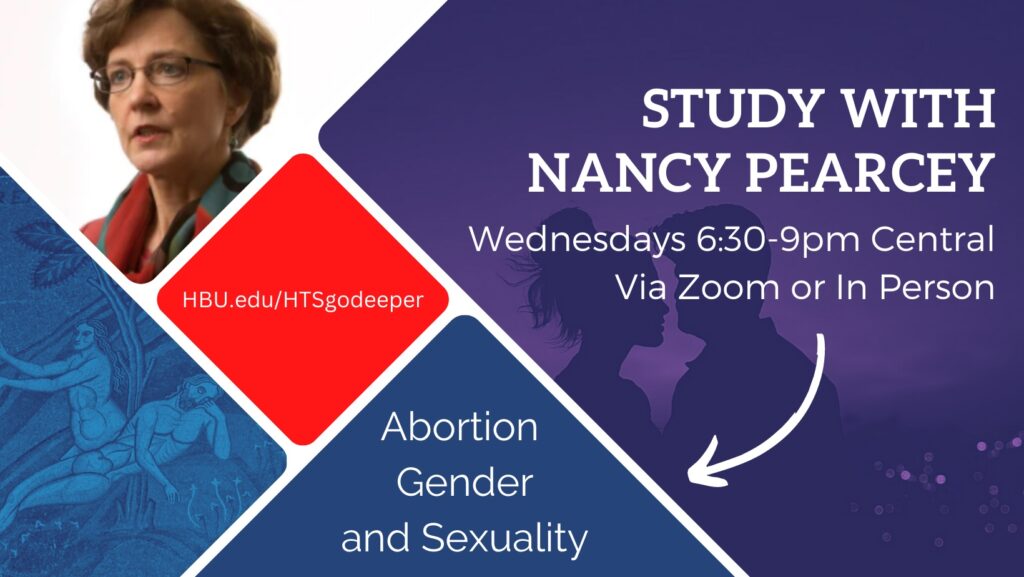 This course takes on the headline issues of our day: abortion, assisted suicide, the hookup culture, homosexuality, and transgenderism. Today people are no longer asking, Is Christianity true? They're asking, Why are Christians such bigots? Students will learn how to craft a positive message that empowers them to reach out effectively to their non-Christian friends and family members.
$280 Early Bird, $300 after the semester begins.
---
APOL 5381 Victorian Wrestlers | Mondays 4:00-6:30pm (CT)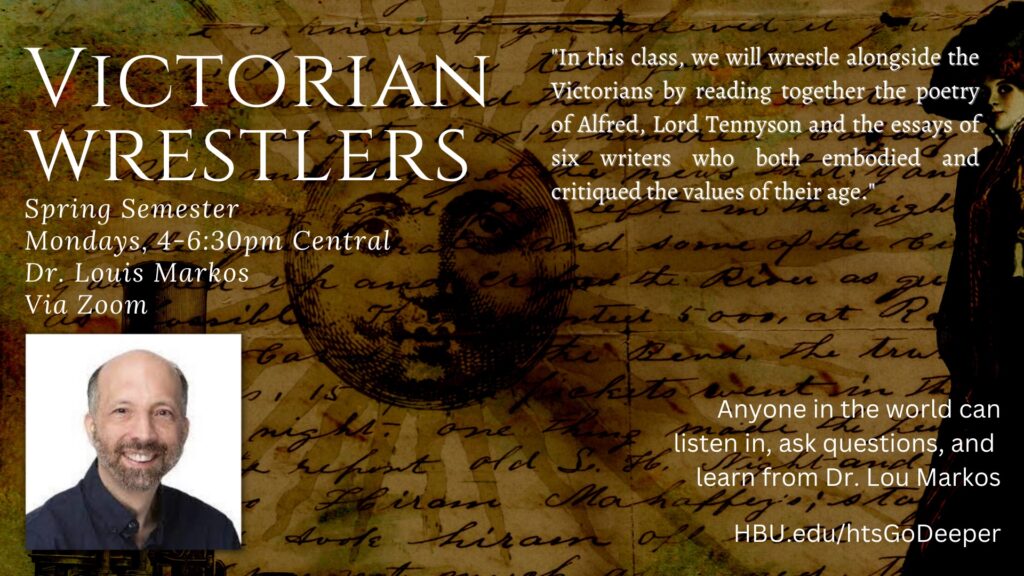 In this class, we will wrestle alongside the Victorians by reading together the poetry of Alfred, Lord Tennyson and the essays of six writers who both embodied and critiqued the values of their age: T. H. Huxley, Cardinal Newman, John Stuart Mill, John Ruskin, Thomas Carlyle, and Matthew Arnold.
$280 Early Bird, $300 after the semester begins.
---
CHRI 5181 Theology & Horror | Wednesdays 4-5:30pm (CT)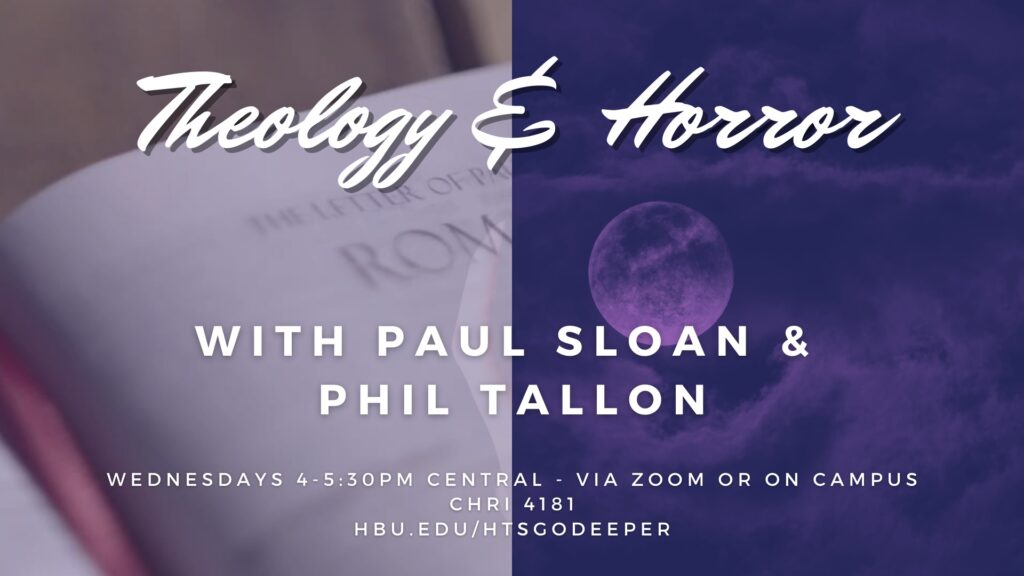 Join us on Zoom or in person to talk about the nature of evil and how horror can help us understand them in light of Christian theology. This class isn't for the faint of heart! Dr. Paul Sloan and Dr. Phil Tallon will lead us through the Bible's view of horror, monsters, and evil spirits. We will also address philosophical and theological questions explored by some of the best horror stories on page and screen.
$100 Early Bird, $120 after the semester begins.
---
In addition to these emphasized classes, we have a variety of other HTS classes that you might be interested in auditing as well.
Go Deeper classes are intended to virtual surveyors, though there may be some space for in-person classroom attendance. Speak with the instructor to see if in-person attendance is possible.