Biblical Worldview and the Marketplace Webinars
Next virtual webinar: "Christian Mentorship for Youth Entering the Workforce"
Date/time: Registration closed
Panelists:
Dave Hataj, President & Co-Owner, Edgerton Gear
M. Kevin Davis, President & COO, Fast Change Lube & Oil
Moderator:
Darren Shearer, Host of the Christianity in Business Podcast
Cost: Free
Event sponsored by HBU's Center for Christianity in Business 
Questions and topics explored in this webinar:
Why the workplace is an ideal place for mentoring the next generation in the ways of God
Real-world best practices from Christian business owners who are highly intentional about discipling the next generation in the workplace
What NOT to do when mentoring young people in the workplace from a Christian perspective
How to create a Mentoring Culture that builds a sustainable workforce for years to come
About the Panelists:
Dave Hataj is president and co-owner of Edgerton Gear, Inc., a second -generation family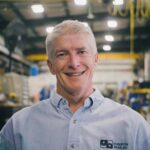 business in rural Wisconsin where he has worked for over 30 years. Dave has developed a culture that empowers people to make decisions that affect their work, and that creates a vision in employees for the significant contribution they make to the world through their calling in their workplace. He is a Journeyman machinist, has a BA from the University of California, Irvine, a Masters of Christian Studies from Regent College in Vancouver BC, and a doctorate from Bakke Graduate University, developing a curriculum called Craftsman with Character. The course introduces high school students to the trades and manufacturing as an excellent career path, while developing character and soft skills. He is the author of Good Work: How Blue Collar Business Can Change Lives, Communities, and the World. (Moody Publishers April 2020)
M. Kevin Davis has been turning the gears of a quick lube for almost three decades.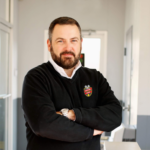 As the President and COO of Fast Change Lube & Oil, he has built and operated more than 24 locations in four states. Kevin is a person of strong faith, a devoted husband and father, an entrepreneur, an international speaker, trainer, and executive coach. His philosophy is simple: "Life is a journey of aligning your dreams, charting your course, and navigating your way to a purpose-filled life."