2017 CCB Mentoring Conference
The 2017 annual Mentoring Conference will be held on November 9th (Thursday) from 5-7 pm in Dillon II.
Bill Hendricks, founder and President of the Giftedness Center (Dallas) and Executive Director of The Hendricks Center at Dallas Theological Seminary, will lead students in a workshop on career and calling based on students' gifts as endowed by God. This is a rare opportunity for students to discover their gifts and how to match them to their future vocations.
---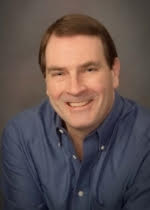 Bill Hendricks is President of The Giftedness Center, which grew out of a consulting practice he founded in 1985. For the last twenty years, he has been helping people make critical life and career decisions based on their giftedness. Bill attended St. Mark's School of Texas and holds degrees from Harvard University, Boston University, and Dallas Theological Seminary. He is the author or coauthor of twenty-two books, including The Person Called YOU: Why You're Here, Why You Matter & What You Should Do With Your Life. He has written for numerous publications and shares his thoughts regularly at BillHendricks.net. In addition to his practice at The Giftedness Center, Bill serves as the Executive Director for Christian Leadership at The Hendricks Center at Dallas Theological Seminary. Bill is the proud father of three grown daughters by his late wife Nancy, and is married to Lynn Turpin Hendricks.