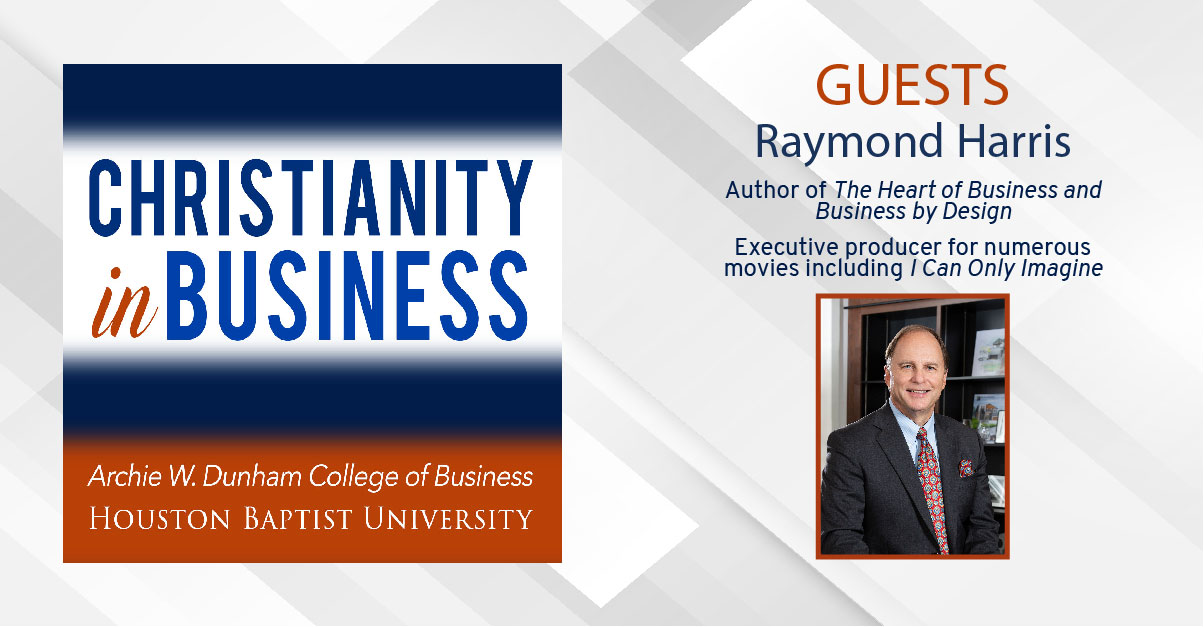 On this episode, architect and venture capitalist Raymond Harris shares biblical guidance for stewarding wealth.
Raymond H. Harris is an architect, executive movie producer, and venture capitalist in God's kingdom. He is founder of one of the largest architectural firms specializing in corporate architecture. The firm was ranked as the number two retail design firm in America for three years. If you've been inside a Walmart, you've been inside one of the buildings his firm designed. 
Raymond graduated first in his class from The University of Oklahoma and was selected as the outstanding senior and outstanding alumnus in the College of Architecture. Raymond serves on numerous corporate and not-for-profit boards and is extensively involved in international sustainable community development projects in Africa and Asia.  
Raymond has authored The Heart of Business and Business by Design. He is also an executive producer for numerous movies distributed by Sony Pictures and Lions Gate Entertainment including I Can Only Imagine, the #1 independent film in 2018. Raymond has hiked all of the continental US National Parks and served as a Boy Scout scoutmaster for 13 years.  
Raymond and his wife, Marydel, are blessed by their four adult children, their spouses, and ten grandchildren.
Christianity in Business is the show that helps Christian business leaders to integrate biblical values into business. | Entrepreneurship | Marketing | Nonprofit | Church | Author | Startups | Marketplace | Ministry | Business as Mission | Faith and Work | Faith | Success | Leadership | www.ChristianityInBusiness.com