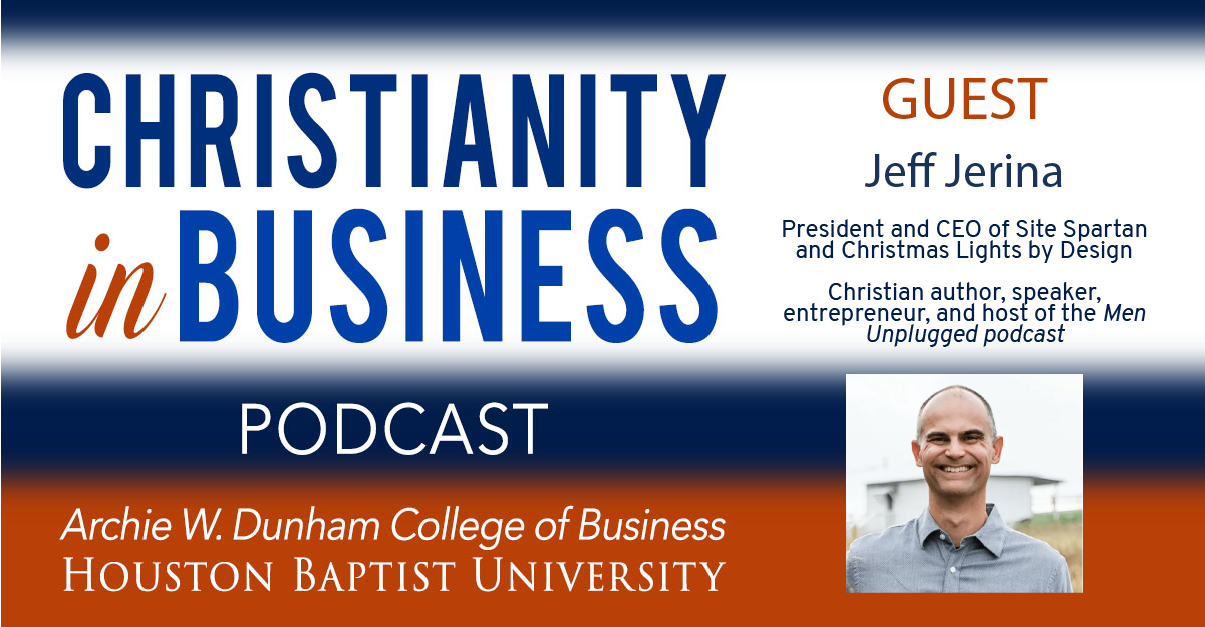 On this episode, Jeff Jerina shares how he maintains an eternal perspective as he runs a Christmas lights installation company and a digital media company.  
Jeff Jerina is a Christian author, speaker, entrepreneur, and host of the Men Unplugged podcast. Jeff has a passion for helping men and women ignite their faith and succeed in every aspect of life. Featured on Moody Radio, Christianity Today, Point of View radio, talk shows, and podcasts, Jeff has spoken on a variety of topics, including What to do When Your Purpose Does Not Equal Profit, The 3 Essential Qualities of Christian Leadership, and The 5 Must-Haves for a Kingdom Minded Business.
Jeff is also the President and CEO of two businesses: Site Spartan a Web Design and Digital Marketing Company and Christmas Lights by Design (a Christmas lighting wholesale, design, and installation business). As a big fan of Yoda, Jeff has been known to impersonate Yoda while speaking, as well as juggling and performing the moonwalk.
Links mentioned in this episode:
Christianity in Business is the show that helps Christian business leaders to integrate biblical values into business. | Entrepreneurship | Marketing | Nonprofit | Church | Author | Startups | Marketplace | Ministry | Business as Mission | Faith and Work | Faith | Success | Leadership | www.ChristianityInBusiness.com