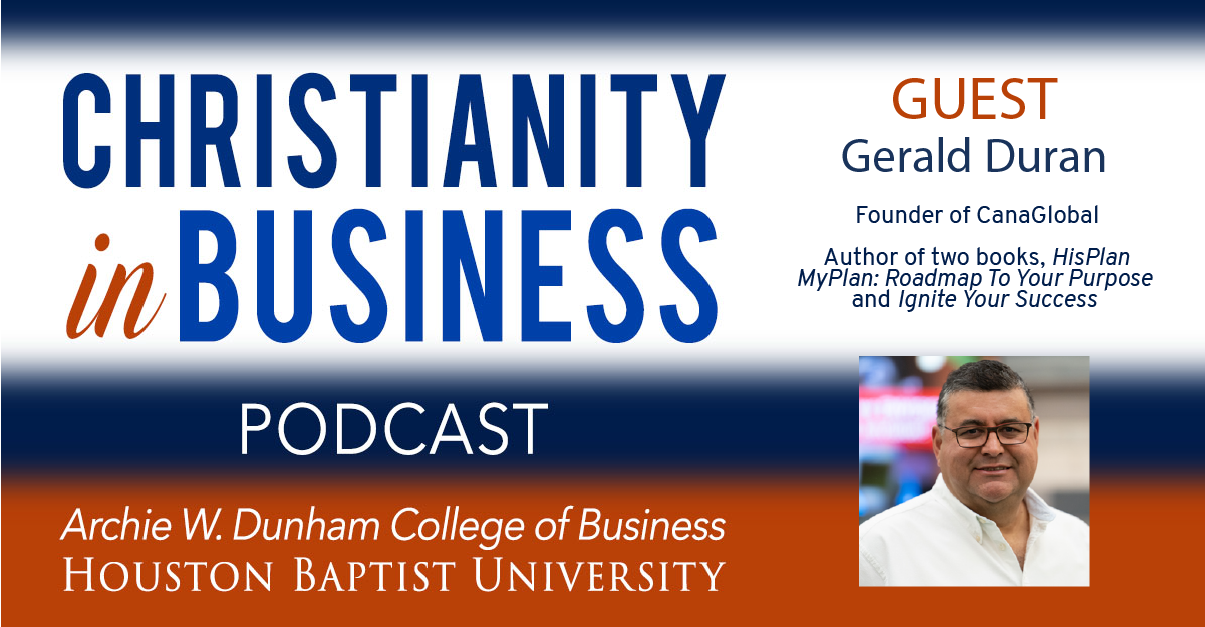 On this episode, Gerald Duran offers his definition of what it means to be a marketplace disciple.
Gerald Duran is the Founder of CanaGlobal, a faith-driven organization focused on equipping the global workforce and small business entrepreneurs into their marketplace calling.
He is a husband, father of two sons, a 6x serial entrepreneur, a business turnaround expert, and the author of two books, HisPlan MyPlan: Roadmap To Your Purpose and Ignite Your Success.
Prior to founding CanaGlobal, for three decades Gerald has been the Founder and CEO to multiple ventures in the staffing, tech, higher education, marketing and business turnaround sectors.
He started the first software coding bootcamp in America, launching the "learn to code" movement. Hundreds of thousands have been trained worldwide.
Gerald's entrepreneurial knowledge and expertise has landed his ventures multiple times on the prestigious INC 500, Deloitte Technology Fast 50, and Business Journal's Top 25, Corporate 100 and the 40 Under 40.
Links mentioned in this episode: