Questions and topics explored in this webinar:
Business applications for the biblical themes of Wisdom, Holiness, and Redemption
How the central character traits and identity of Jesus Christ are relevant in your business
How to think more deeply about why you are in business
About the Presenter: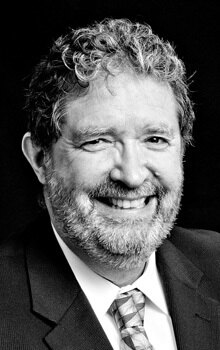 Michael E. Cafferky earned advanced degrees in religion, public health and business administration. He was Professor of Management and the Ruth McKee Chair for Entrepreneurship and Business Ethics at Southern Adventist University until his retirement in 2017. Prior to his work in higher education, Michael served as a pastor and then worked for twenty years in the healthcare industry at various levels of leadership including front-line supervisor, department manager, director of business development, CFO, COO, and CEO. He is the author of many articles, conference presentations and books including two peer reviewed books designed for Christian colleges and universities: Management: A faith-based perspective (Pearson, 2012) and Business Ethics in Biblical Perspective: A comprehensive introduction (InterVarsity, 2015). 2016 – 2018 he served as Editor of the Journal of Biblical Integration in Business. In 2013, he received the Sharon G. Johnson Award from the Christian Business Faculty Association in national recognition of his efforts toward integrating faith and business in his scholarship. Michael is the co-author (with Jon Wentworth) of Breakeven Analysis: The definitive guide to cost-volume-profit analysis (Business Expert Press, 2010, 2014). He has published peer-reviewed articles in the Journal of Biblical Integration in Business, Christian Business Review, Faith in Business Quarterly, Christian Business Academy Review, the Journal of Applied Christian Leadership, and the Journal of Religion and Business Ethics. An active speaker at conferences, Michael has given presentations and papers on the Bible and business in the United States, Australia, Rwanda, Ghana, South Africa, Russia, France, Canada, Lebanon, Thailand, Philippines, and Mexico.

This Biblical Worldview and the Marketplace Webinar is presented by Houston Baptist University's Center for Christianity in Business.