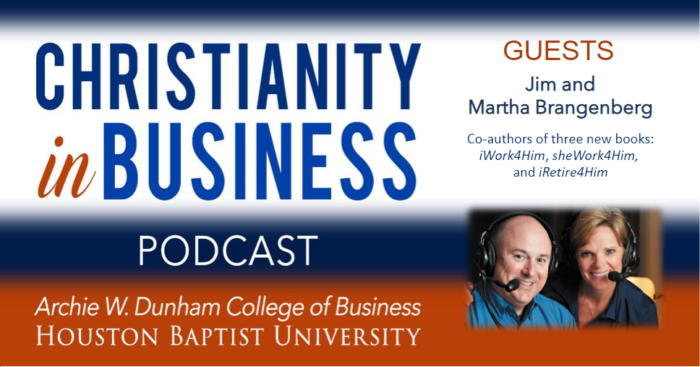 On this episode, Jim and Martha 

Brangenberg

share what's happening in the faith at work movement based on 3000+ interviews they've done with experts and practitioners on faith and work integration.
About the guest:

Jim Brangenberg is the host of the iWork4Him Radio program, the only daily Faith and Work radio program in America. Jim utilizes his networking expertise to arrange daily interviews with authors, workplace believers, and ministries that are connecting Faith and Work. 
Martha Brangenberg has worked alongside Jim for their 35 years of marriage, complimenting him by bringing in almost a decade of retail management experience, and an outstanding record of over–the–top customer service and project management. 
They are the co-authors of three new books, iWork4Him, sheWork4Him, and iRetire4Him.  
Links mentioned in this episode: