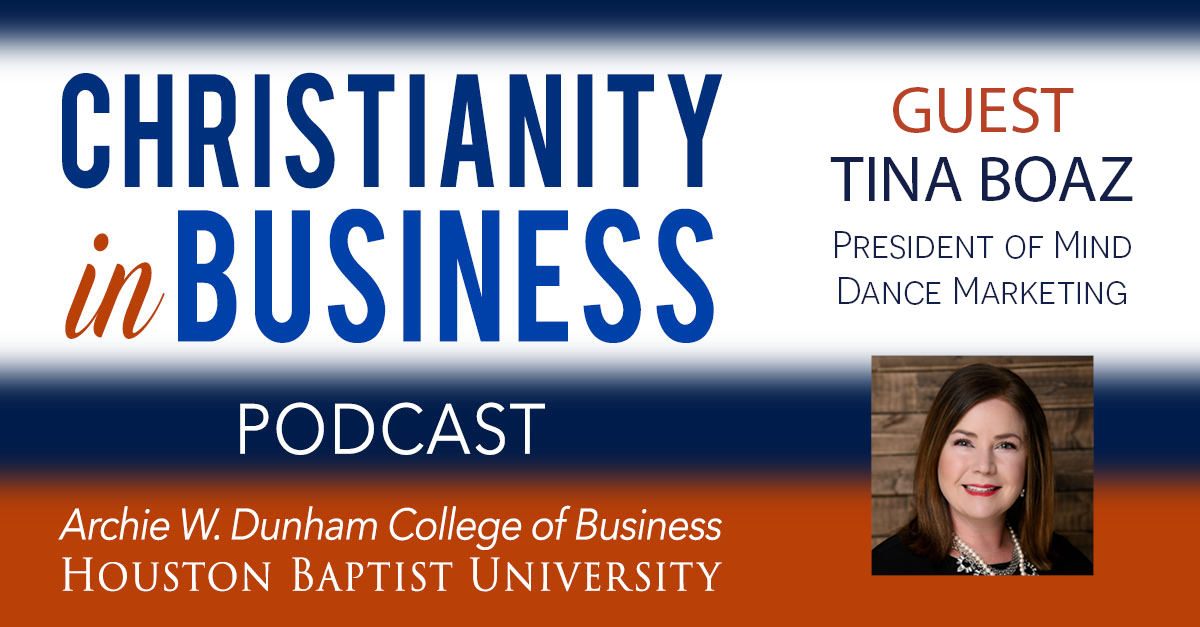 On this episode, Tina Boaz Murray shares lessons learned from her inspiring journey of faith as an entrepreneur. If you're a Christian entrepreneur wondering how you're going to make it through any adversity you're facing in your business right now, listen to this and be encouraged.
Lessons explored in this episode:
How to hear God's voice and follow His plan as an entrepreneur 
How to overcome obstacles in entrepreneurship (e.g., COVID, etc.) 
Other real-life lessons learned from Tina's entrepreneurial journey  
About the guest:

Tina Boaz Murray is the President of Mind Dance Marketing, Inc., a marketing and brand management agency she started at 26 years old. Headquartered in Houston, Texas, MDM specializes in supporting franchised brands across the country. Most noteworthy on the client roster is the 21 years of support MDM has provided to Chick-fil-A markets nationwide. To date, MDM provides brand management for 15 Chick-fil-A markets. She's a proud graduate of Houston Baptist University.  
Links mentioned in this episode: