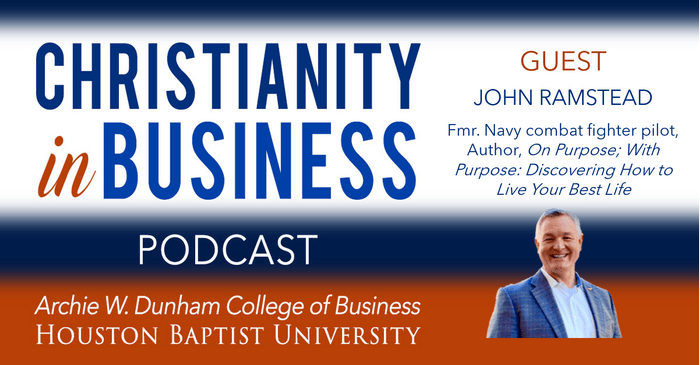 On this episode, former Navy combat fighter pilot John Ramstead shares why every leader needs a sense of true north, destination, and awareness of his/her present position to fulfill one's life purpose. He also shares from his personal experience how adversity can assist in this discovery process.
About the guest:
John loves combining his experience as a Navy combat fighter pilot, Fortune 500 manager, and serial entrepreneur with his passion for helping leaders and their teams reach their full potential … all while incorporating the valuable lessons he learned from surviving a near-fatal horseback riding accident in 2011. Recovering from a severe traumatic brain injury—that required 23 surgeries and put him under hospital care for almost two years―radically transformed John's thinking and forced him to connect with who he was meant to be. He learned how to create his best life and is excited to help others do the same.
He's the host of the Eternal Leadership Podcast and author of the new book, On Purpose; With Purpose: Discovering How to Live Your Best Life.
Links mentioned in this episode: