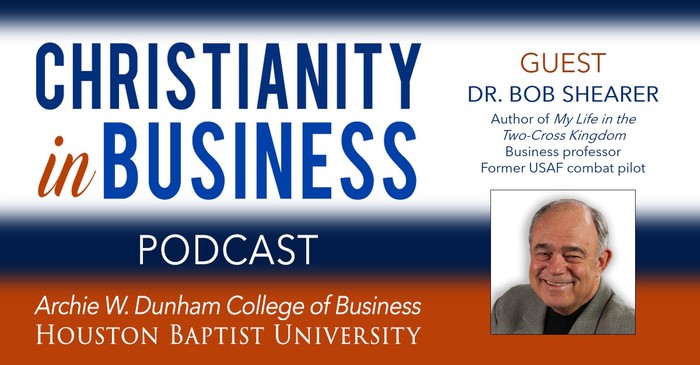 On this episode, Dr. Bob Shearer shares a vision for management ethics driven by cross-bearing as a follower of Christ.  
Questions and lessons explored in this episode:
Duty-based vs. outcome-based management ethics
What is the "Two-Cross Kingdom" and its implications for Christian business managers?
The need for management ethics based on cross-bearing discipleship
About the guest:
Dr. Bob Shearer has taught business law and management ethics at North Greenville University and Southern Wesleyan University, respectively.
Today, he's helping to grow a startup called Carolina Buy, which is a purchasing cooperative for educators, governments, nonprofits, and churches in South Carolina.
He's a highly decorated USAF combat pilot from Vietnam, and he holds a Juris Doctorate from the University of South Carolina.
He's the author of the new book, My Life in the Two-Cross Kingdom: How Jesus' Cross Got Me into the Kingdom and How My Cross Gets the Kingdom into Me.
For many years, he has hosted the TV show, Niteline, on the Dove Broadcasting Network and blogs about "Two-Cross Kingdom" living at www.RobertLynnShearer.com.
Links mentioned in this episode: