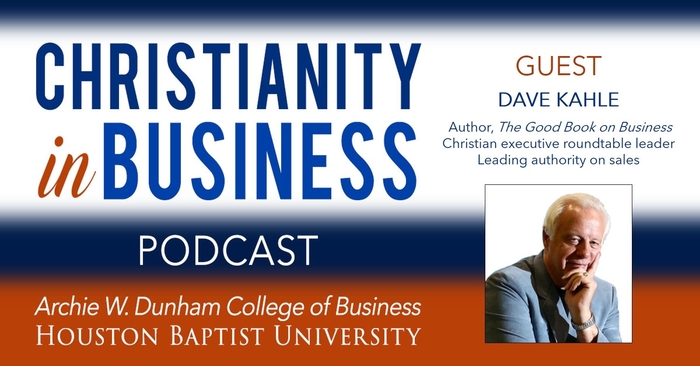 On this episode, Dave Kahle teaches some best practices for putting God first in a company.  
What you'll hear in this episode…
The importance of creating a business culture that mirrors the household culture of the early church

How acknowledging God in a business's foundational documents solidifies the identity of the business
Why setting goals is less about meeting those goals and more about going through the process of winnowing through all the possibilities and determining what is important
About the guest…
Dave Kahle is the author of The Good Book on Business, an exploration of the Bible on business. He has been a Bible teacher, elder, house church leader, short-term missionary, and Christian executive roundtable leader. For 30 years, he has been one of the world's leading authorities on sales and sales systems. In that regards, he has spoken in 47 states and 11 countries and has authored 13 books, which have been translated into eight languages and are available in 20 plus countries.
Links mentioned during the interview…