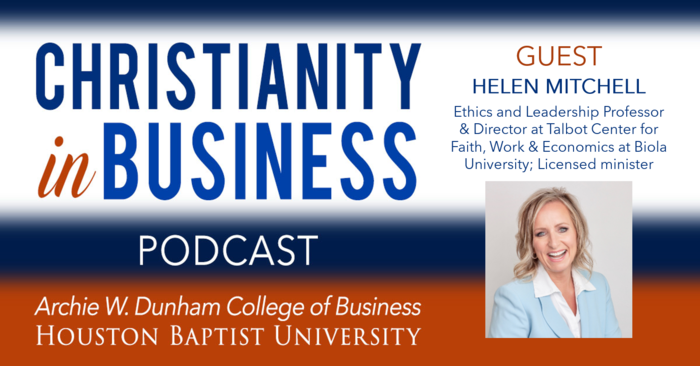 On this episode, Helen Mitchell shares from her background as a pioneer in the modern faith-at-work movement in multiple spheres: local churches, universities, and companies.  
Helen was an early adopter of faith, work, and economics in the local church and was the architect and visionary of the Saddleback@Work ministry at Saddleback Church where she served as a licensed minister on the pastoral staff.
She is now the Director of the Talbot Center for Faith, Work & Economics at the Talbot School of Theology at Biola University and an Ethics and Leadership Professor in the Crowell School of Business at Biola University.  She teaches in both the Business undergraduate program and in the MBA program.  She also serves as an MBA mentor.
She continues to stay connected to the business world as she oversees the Leader Learning Initiatives for Convene Corp.