By Dr. Michael Chung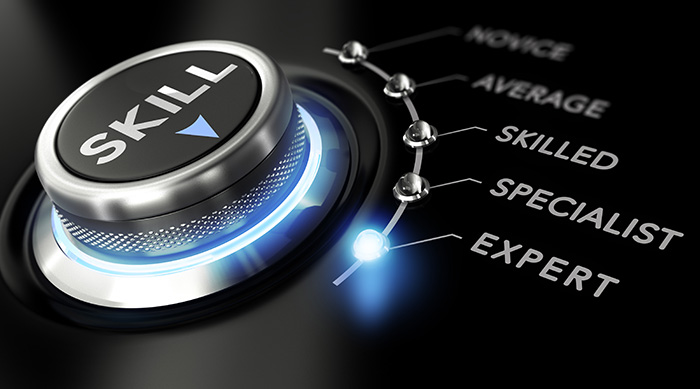 "With upright heart (David) shepherded them and guided them with his skillful hand." (Psalm 78:72)
There exists a tension within leadership philosophy between character and skill. George H.W. Bush, in his 1992 bid for re-election, tried to campaign how crucial character was, attacking Bill Clinton for not possessing the character needed to lead a country.  There has been this debate within ecclesiastical, academic, athletic, and business circles on the relationship between character and skill. Some camps emphasize one while other camps emphasize the other. Regardless of which one is most important, one thing is for certain, they both are crucial in leadership.
As crucial and preeminent as character is, it is not exhaustive. Skill is also critical. Unfortunately, especially in ecclesiastical and Christian business circles, there is a struggle with this balance. At times, overemphasizing skill and at other times, focusing too much on character when clearly there is an issue of skill that prevents a person from being all God meant them to be. Many fall into both categories. This article will focus on the later, though character is more important than skill, not possessing skill is warrant for revaluating employment. Industry and business tend to do better in moving employees to a better fit or removing them than in the religious sphere. In the secular world, there is a higher premium on skill. In the ecclesiastical realm, character is clearly more important but can it be overemphasized? Can it blind people to the fact that skill is also crucial?
In the business world, results show a possible issue of "fitness" for a particular task or position and often will end in termination or moving to a different position that maybe a better fit. This is not always practiced in church or para-church settings. Many times, if a person possesses good character qualities, their skill can be overlooked. But God has called us to bear fruit (John 15:8; 1 Corinthians 3:8-15), and within a professional church setting or Christian business, there is an aspect where numbers and growth are metrics of the health of an organization. Though there are many reasons why a church or Christian business does not grow, one common cause is that the skill of the head pastor or a member of staff has significant deficiency and over time, these deficiencies or "skills" have not been developed enough. In Exodus 31, God clearly gave specific skill to people so they could help build the tent of meeting:
The Lord said to Moses, "See, I have called by name Bezalel the son of Uri, son of Hur, of the tribe of Judah, and I have filled him with the Spirit of God, with ability and intelligence, with knowledge and all craftsmanship, to devise artistic designs, to work in gold, silver, and bronze, in cutting stones for setting, and in carving wood, to work in every craft. And behold, I have appointed with him Oholiab, the son of Ahisamach, of the tribe of Dan. And I have given to all able men ability, that they may make all that I have commanded you: the tent of meeting, and the ark of the testimony, and the mercy seat that is on it, and all the furnishings of the tent, the table and its utensils, and the pure lampstand with all its utensils, and the altar of incense, and the altar of burnt offering with all its utensils, and the basin and its stand, and the finely worked garments, the holy garments for Aaron the priest and the garments of his sons, for their service as priests, and the anointing oil and the fragrant incense for the Holy Place. According to all that I have commanded you, they shall do."
It is clear that God gifts skills for a specific task and role, all roles require specific skill sets to be successful. God gives people spiritual gifts or spiritual skill for the forwarding of his kingdom.
1 Corinthians 12:7: 
To each is given the manifestation of the Spirit for the common good. Romans 12:4-6: For as in one body we have many members, and the members do not all have the same function, so we, though many, are one body in Christ, and individually members one of another. Having gifts that differ according to the grace given to us, let us use them:
The end purpose for God giving spiritual skills is: in order that in everything God may be glorified through Jesus Christ (1 Peter 4:11).
The Bible is clear from Psalm 78:72 that King David did have character but he also possessed skill: With upright heart he shepherded them and guided them with his skillful hand (Psalm 78:72).
What if the skill is deficient and there is no evidence of improvement? Bill Hybels offers some great wisdom and challenges organizations that have difficulty in firing to give it serious consideration:
Ecclesiastes says "There are seasons…"  People do have seasons at organizations.
Some consider it compassion to not be honest with people. It is not compassionate. It is disrespectful.  The most important gift you can give is candor with care.
What was working? What wasn't working?  Provide a process to work on what is not working.  Firing should not be a surprise.  If you work that process, if they aren't improving, they will either remove themselves or make improvement (most of the time).
Three steps:
Retrain them first. Maybe they are under performing because I haven't trained them.  If that doesn't work…
Different Position.  If that doesn't work..
Retire Them.
Again you need a clear process so no one is surprised.
Let's popular move I ever made was to invoke a grading system where every employee would get two times a year: A, B, or C
If they get a B or C, then they get coaching on what it would take to get an A.  The problem with the scale is that eventually everyone ends up on the top of the scale because people don't want to have the conversations.
At church, we think the kindest form of management is avoidance.  Many people have never seen a good confrontation.  We have to train people to do this.
You have to have more than one person grading because one person might not have the full perspective.
If someone needs to be removed and you don't do it, the organization loses morale.  They all see it. Your strongest performers notice it most of all.
The more certain and clarity you can provide on the firing process, the better. But, explaining the why and how of the process is most critical.[1]
Skill is crucial for the workplace. Whether it is in the secular or spiritual realm, goals are best accomplished when skill is possessed. God values both character and skill. Though character is preeminent, skill is essential to be all God meant us to be (Psalm 139:13-16).
[1] Taken from http://entermission.typepad.com/my_weblog/2009/08/leadership-summit-hiring-firing-and-board-meltdown.html accessed December 21, 2017.
---
Dr. Michael Chung received his Bachelor of Science from Ohio State University, his MDiv from Trinity Evangelical Divinity School, and his Ph.D. from the University of Nottingham. He has taught New Testament, Old Testament, and Theology at Houston Baptist University has taught New Testament and Christian Formation at Fuller Theological Seminary in Texas and has taught overseas in Indonesia. He was a missionary from 1999-2002 in Asia and was on CRU staff from 1997-2005. He has been a contributor to the Center for Christianity in Business blog since 2014.