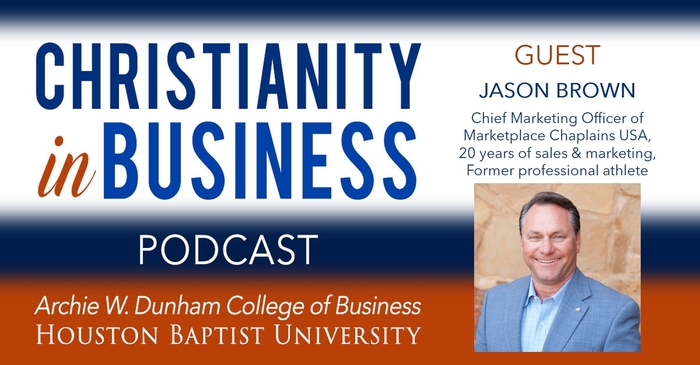 On this episode, Jason Brown shares the benefits of providing pastoral care to your employees via a marketplace chaplain.
Jason is Chief Marketing Officer for Marketplace Chaplains USA. He came to Marketplace Chaplains in 2002 with 20 years of sales and marketing experience that includes Procter & Gamble, National Sales Manager for Wrangler Outerwear, and Computer Resale Technologies.
Jason was also a professional athlete and won the 1991 World Champion Saddle Bronc Rider title, while also serving as the rodeo's National Spokesman Coordinator.