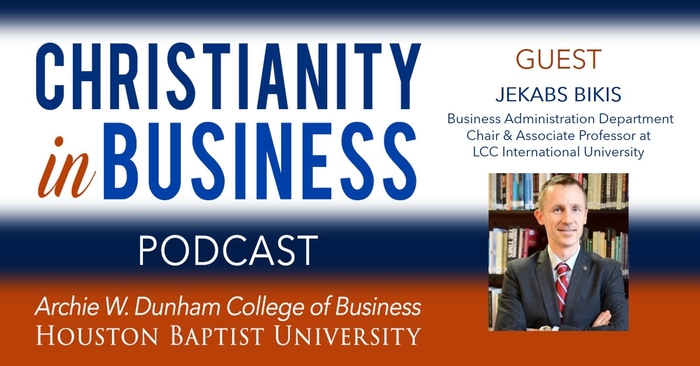 What does the Bible say about the world's major economic systems?
Dr. Jekabs Bikis is the Business Administration Department Chair and Associate Professor at LCC International University in Klaipėda, Lithuania.
He holds a Ph.D. in Public Policy and Political Economy (University of Texas at Dallas), a M.Div. in Theology (Baylor University, TX), and a M.B.A. in International Finance (Dallas Baptist University, TX).
He is a global expert in preconditions for economic growth, teaching business principles to a post-Soviet audience, and the positive role of business in human flourishing.