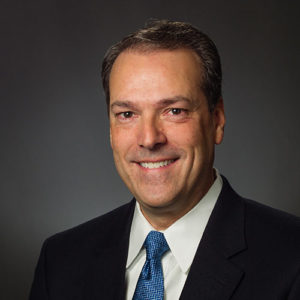 In this interview, Doug Napier provides an update on how ADF International is defending the religious liberties of Christian business owners. He also debunks some of the myths about what aspects of faith expression are and are not legally permissible in the marketplace.
Download ADF's Employer's Guide to Faith in the Workplace: http://adflegal.org/campaigns/faith-in-the-workplace
Douglas H. Napier, Esq., serves as the senior vice president for alliance relations for Alliance Defending Freedom (ADF) International, where he leads an international legal advocacy team engaged in defending religious liberty, the sanctity of life, and marriage and family values.
Napier joined the organization in 2007 to work with a network of thousands of allied attorneys and eventually became the head of all litigation efforts in the U.S. Subsequently, he served in the role of chief alliance officer, where he focused on serving, strengthening, and expanding a strategic alliance throughout the world. He has conducted regional and national litigation training to help equip allied attorneys and other allies across the globe.
Napier earned his J.D. in 1990 from the University of Iowa College of Law, where he graduated with distinction. He received a B.A. in finance at the University of Iowa in 1985 and graduated with a M.A. in biblical studies from Dallas Theological Seminary in 1988.
Napier resides in Scottsdale, Arizona, with his wife Christi and two children.