The Society of Christian Philosophers, Midwest Session
"The Interior Castle: The Soul and Competing Visions of the Church"
Annual HBU Philosophy Conference
Was Held October 13-14, 2017
On the campus of Houston Baptist University
The Society of Christian Philosophers, Midwest Session, and Houston Baptist University presents "The Interior Castle: The Soul and Competing Visions of the Church" held on October 13-14, 2017. Join us as we explore the nature of human beings and the Church. As it is appropriate for REFO 500, we invite philosophers reflecting on various anthropological and ecclesiological themes. We, also, invite theologians interested in weighing in on these philosophical themes.
Call for Papers
The Society of Christian Philosophers with the Department of Philosophy invites papers addressing topics related to the soul and the soul's relationship to the Church. We welcome papers that deal with ecclesiology, anthropology,  Reformation theology, metaphysics and epistemology. In addition, we will happily consider papers on any philosophical topic. The Department of Philosophy at HBU encourages papers from both analytic and continental traditions.
Read more and submit your paper for consideration
Keynote Speakers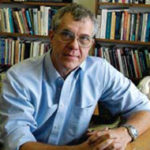 Professor of Philosophy
University of Texas (Austin)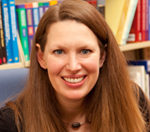 Professor of Philosophy
Wheaton College
Conference Keynote Sessions
Dr. Sarah Borden from Wheaton College will give a plenary talk entitled "Interior Castles: The Soul and Competing Visions of the Church."
Dr. Daniel Bonevac, from the University of Texas Austin will give a plenary talk entitled "Bifurcation Thesis in Calvin's Institutes".
Conference Schedule
Draft Schedule for HBU Philosophy Conference 2017
Friday October 13, 2017 at 1 p.m. to Saturday October 14, 2017 (last session starts at 4:15 p.m.)
Registration
General Admission $50*
HBU Alumni $45*
Students of any university $25*  (ID required)
*  Paid registrations include Saturday lunch at the Baugh Center on campus.
All HBU faculty, staff, and students are welcome to attend keynotes free of charge, but does not include lunch.
Hotel Information
Recommended hotel: Crown Plaza (note there is a shuttle available to customers)
Individuals are responsible to reserve their own accommodations. Please see the Area Hotel Information for options.
Airport Travel Information
*(If you are not renting a car, then see the following travel options)
Recommendation: supershuttle.com
Alternative options: fly2houston.com/hou/shuttles-buses
Giving to the Department of Philosophy
Department of Philosophy (add "Department of Philosophy" in the "Additional Giving Opportunities" box)