Visit
Sat., Dec. 3, 2022
2 p.m. – 6 p.m.
For high school students and guests
Come check out all that Houston Christian University (HCU) has to offer during Senior Saturday! This is a great chance to get an up close look at our campus and gain insight about our university through workshops and panels. Any student who wants to gain a more thorough understanding about what life at HCU is like is invited to come. Families are welcome to join in on the fun! There is a surprise gift for all who attend.
Weekdays
10 a.m. and 2 p.m.
For prospective students and guests
Come explore our campus with the guidance of a Husky Ambassador (a current student here at Houston Christian University). Your guided Personal Campus Tour will start outside the Brown Administrative Building and you'll have the opportunity to experience all that our campus has to offer. These tours are offered weekdays at 10 a.m. and 2 p.m. with an additional tour available at 3 p.m. on Friday. Come see what it's like being a part of the Husky family!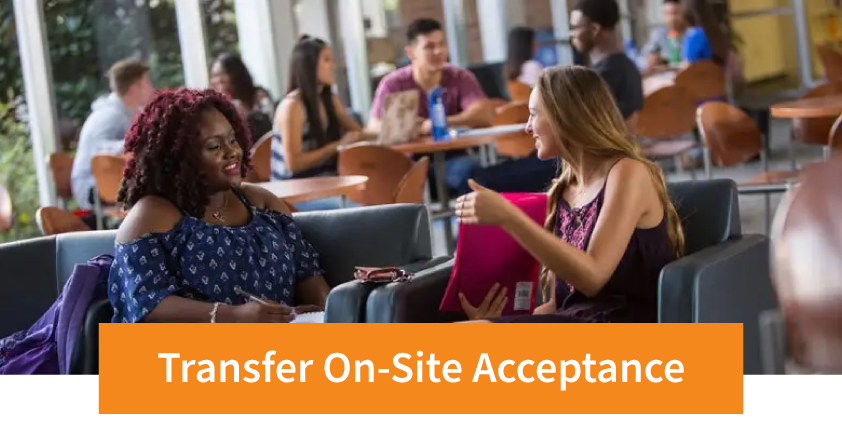 Thurs., Dec. 1, 2022
6 p.m. – 8 p.m.
For prospective and admitted transfer students
Houston Christian University is offering on-the-spot admission to potential transfer attendees.  Please plan to attend Transfer On-Site Acceptance with your official or unofficial transcripts ready to share. You will have a chance to tour our campus with one of our Husky Ambassadors and attend an information session led by our transfer counselor Doannie Pimentel. During the event, we will provide admission decisions for completed applications as well as an unofficial evaluation of your transcript to help you determine how your courses will transfer.
Sat., Jan. 14, 2022
10 a.m. – 12 p.m.
For high school students and prospective transfer students
Come join us for a Saturday morning visit and get a glance of A Higher Education at Houston Christian University! We can't wait to welcome you to campus to showcase what life and learning are like at HCU. Our admissions counselors are ready to go in-depth about what it means to be an HCU student during information sessions. Parents and families are welcome and invited to join their students during this event. 
Other Visit Opportunities

Group Campus Tour
Mondays and Wednesdays at 10:30 a.m.
HCU offers scheduled group tour visits for High School groups of 10-60 students.

Husky Preview
Sat., Feb. 25, 2023
Get a close-up look at A Higher Education during this one-day, comprehensive showcase of our campus.

Guided Virtual Tours
Various Dates
Explore campus during a live, guided tour with a Husky Ambassador.